The revival of the Wisner Playground neighbourhood was a long time coming. Now, it's here, and our childhood little league haunt has officially joined the gourmet coffee scene. Not the chain scene, but a real haven for lovers of the bean.
Cherry Espresso Bar, across from the playground, can be found steaming and pouring inside the confines of Engine 37 seven days a week. Uptown's old and abandoned 1910 craftsman Firehouse, built by notable city architect E. A. Christy, has found new life. The feedback from neighbours is good.
Little could locals imagine that the sleepy corner of Laurel and Upperline would one day host some of the finest coffee roasts in the city. Nor could we imagine a gal from Wisconsin, by way of Portland, would create that haven.
Lauren Fink's Cherry Espresso Bar offers espresso drinks, drip coffee, iced coffee, high-end teas, and pour overs. The house coffee is Roseline, but many others are featured.
There is also a breakfast and lunch menu and a notable pastry selection.
Fink is what we call an honorary New Orleanian. She gets it. When asked, "why New Orleans?" Lauren explained, "I was attending a wedding, I was just passing thru seven years ago, and I never left. The character of the city, the people, I love every piece of it."
If you haven't heard of Fink, you should have; she is our local coffee sommelier (pardon the misuse). Fink knows coffee: she knows the historical provenance of the beans, the roasting techniques, the chemistry, the technology as well as how the pour and machinery affect the taste.
She is more than happy to share her knowledge. In fact, Cherry Espresso holds free"cuppings," or tastings, regularly. Fink will happily guide coffee fledgelings without a bit of stuffiness.
Fink trained in the Mecca of U.S. coffee, the Northwest, for years. First at Extracto, known for its house roast, and then Blend Coffee Lounge, both in Portland. She followed with her successful pop-up at Stein's Deli on Magazine. That is where her reputation as a serious barista grew. After her experience at Stein's, she used a small business loan to open her shabby-chic espresso shop Uptown.
Fink's brother Garrett Fink is the creative behind the solid menu. The newest breakfast special is the Breakfast Hash or "Hashish." It's a Brisket Hash with potatoes, fresh roasted vegetables, sage garlic sour cream topped with a soft fried egg to finish.
A best seller of the hearty filling variety is the Quinoa Breakfast Bowl of seasonal vegetables, quinoa, pickled carrot, ginger-lemon sauce, and a fried egg. I added avocado. However, sausage and bacon can be added, along with tofu or a black bean patty for those seeking vegetarian options.
The Breakfast Tacos are worth the trip. In all, the food is fresh, unique, healthy, and filling.
Lunch brings back the same Brisket, but in sandwich form. It's the best seller of them all. There is also a BLT with Garlic Aioli on Sourdough (add avocado or egg), a Ceasar Salad with Tomatoes and Capers, and a Summer Salad of Summer Salad of arugula, cantaloupe, goat cheese, mint, candied nuts, and strawberry balsamic vinaigrette. Diners can add egg, bacon, avocado, or grilled chicken to most dishes.
The ever-evolving pastry selection is the bailiwick of Pastry Chef Christian Aviles of La Clandestine Bakery. Recent offerings have included a Fig, Cane Syrup, and Pecan tart, a Cardamom Doughnut with Strawberry Jam and Fresh Peaches, Blueberry Thyme Polenta Cake, and seasonal Financiers. Fink explained that the small French tea cakes were known for their historical inability to crumble on the suits of French bankers. Fink cannot promise the same for Aviles scones.
Fink's next Coffee Tasting or "Cupping" seminar will feature several roasts and coffee tastings. It will be held on September 16, 2017, from 3 to 4 p.m., and is free to the public. Expect to leave sharing Fink's joy or coffee and perhaps a portion of your new favorite roast.
Cherry Espresso Bar
4877 Laurel Street
New Orleans, LA 70115
(504) 875-3699
Open Monday through Friday 7:30 a.m. to 5 p.m.
Saturday and Sunday 7 a.m. to 5 p.m.
cherryespresso.com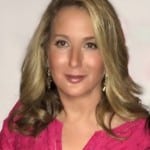 Kristine Froeba is a fourth generation Uptown girl whose varied background includes food and travel writing, celebrity ghost writing, public relations, social media management, fundraising, preservationist, reluctant tabloid hack, and litigation specialist. She describes herself as part foodie, part writer, part historian, historic renovation zealot, and full time dabbler.