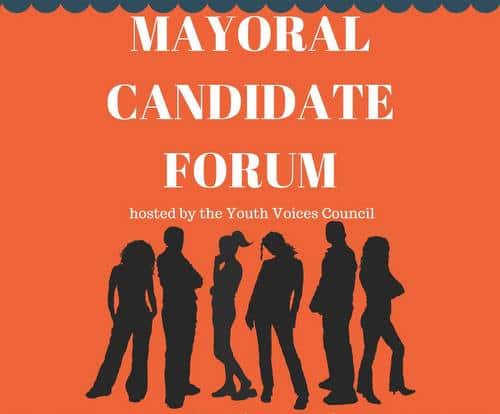 A group of young people with a shared focus on juvenile-justice reform will pose questions to the candidates for mayor of New Orleans on Saturday at a church on South Claiborne Avenue.
The forum hosted by the Youth Voices Council and the Louisiana Center for Children's Rights will be from 10 a.m. to 1 p.m. Saturday, Aug. 19, at First Presbyterian Church at 5401 South Claiborne Avenue. For more information, see the announcement below:
Come out to hear mayoral candidates share their vision for the future of New Orleans: the young people! The forum will focus on issues that are important to youth today, including criminal justice reform, education, and quality transportation.

Councilmember LaToya Cantrell, Judge Michael Bagneris, Troy Henry, Hashim Walters, Ed Bruski for Mayor, Matt Hill, BYRON COLE for Mayor and Brandon Dorrington have confirmed their participation in the forum.

The event is organized and will be led by members of the Youth Voices Council, a group of diverse young leaders who share a common goal of alleviating injustices within Louisiana's juvenile justice system. The Council is supported by the Louisiana Center for Children's Rights. The Employ Collaborative Youth Action Team and
CASA New Orleans are co-sponsoring the event.

The Committee for a Better New Orleans will be on hand to help attendees learn about the city budget process and role of the mayor through their interactive budgeting game: Mayor for a Day.

Vote Nola will also be there registering people to vote!

Let's pack the house with young New Orleanians and the voters who prioritize their needs!