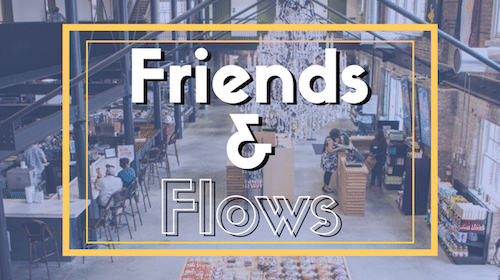 #FriendsAndFlows is monthly marketplace that showcases a mix of visual artists, designers, photographers, and other entrepreneurs and creators in a positive social atmosphere. July's edition happens this weekend and will feature Free Tastings & $5 Cocktails by Cathead Vodka, music by DJ RQ Away, and some of your favorite new faces.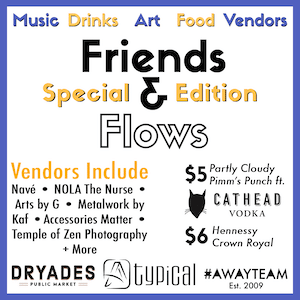 Friends & Flows takes place this Saturday, July 22nd from 6-10 p.m. at Dryades Public Market, 1307 O.C. Haley Blvd. This very special edition is presented by (A)typical Social Environment Curators in collaboration with #Awayteam and Dryades Public Market.
The Dryades space operates as a full market that offers produce, fresh seafood, a bakery, and all your grocery-making needs in an area once dubbed a food desert. We'd like to support their purpose and bring the community out to enjoy the space and what it offers.
Like every month, we look forward to bringing young professionals and creatives together again to connect, support, and enjoy each other.
RSVP @ friendsflows2e4.eventbrite.com
About (A)typical SEC
(A)typical SEC is a social collective specializing in curating environments for the artistic & progressive minds of tomorrow. We introduce friends to new faces while consistently bringing new experiences to the city of New Orleans. We're inspired by the creatives & intellectuals who work hard to live out their passions and purposes. We appreciate new experiences & enjoy connecting people with others.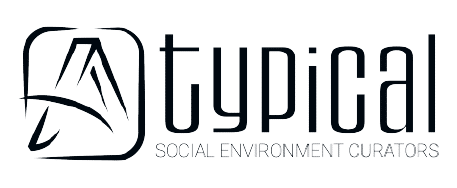 For more, visit soatypical.com.