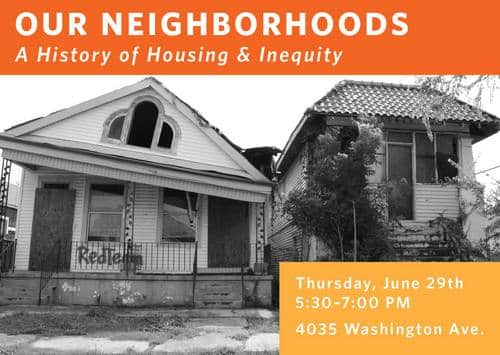 The Propeller incubator and the Broadmoor Improvement Association will host a panel discussion Thursday evening on "The History of Housing and Inequity" focusing on the neighborhoods around Broadmoor.
"Join us for a panel discussion about housing and inequity, past and present, in the Broadmoor, Zion City, Hoffman Triangle, Gert Town, and Central City neighborhoods," the event announcement reads. "Featured speakers include former LA State Rep. Rosalind Peychaud, HousingNOLA's Andreanecia Morris, and longtime Broadmoor resident Bunny Walker. Beer from Urban South Brewery and food from Mona's Cafe will be served."
The panel begins at 5:30 p.m. Thursday, June 28, at the Propeller Incubator at 4035 Washington Avenue. Flozell Daniels of the Foundation for Louisiana will moderate.