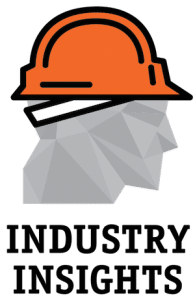 On Thursday, June 22, LCIA is hosting a workshop for the construction industry, "Opportunities for Contractors in Stormwater Management." The event will be co-hosted by the Urban Conservancy and StayLocal. The issue of stormwater management—what we do with rainwater when it hits the ground—is an important issue in New Orleans.
During the day-long class, attendees will learn about:
The history of stormwater management in New Orleans
The paradigm shift toward green infrastructure and new building practices
New city ordinances and codes that require water management to be considered on new construction
Available building materials and products that are used in green infrastructure
The increasing demand for green infrastructure
Presenters
The lineup of speakers and presenters is made up of many useful resources, including architects, landscape experts, and city resources. The following will share their stormwater management expertise:
Each presenter offers unique perspective, which they all look forward to sharing with Louisiana's contractors.

CE Hours for Louisiana's Contractors
According to the Louisiana State Licensing Board for Contractors (LSLBC), the governing body for licensing for the construction industry, the Residential Contractor's License requires six Continuing Education (CE) hours each year. LCIA is a provider of CE credit, and the LSLBC has approved this stormwater workshop for CE hours. Anyone with the Residential Contractor's License who completes the workshop will receive their six CE hours for the year.
Stormwater Management in New Orleans
Stormwater management is an important issue for all members of the Greater New Orleans community, homeowners and business owners alike. When rainwater is not properly managed, streets can flood and property can become damaged. Flooded streets can prevent customers from getting to local businesses, and damage to homes and businesses can be costly and lead to insurance claims.
The green infrastructure discussed by the workshop presenters can retain water on site, slow the flow of water, increase porous surfaces, and even provide a combination of these. The overarching goal is to prevent drainage canals and pumps from being overworked and to reduce the risk of street flooding and damage to property.
Event Details
Date: Thursday, June 22, 2017
Time: 8 a.m. to 3 p.m.
Location: New Orleans Mosquito, Termite and Rodent Control Board's Building
2100 Leon C. Simon Drive, New Orleans (across from the University of New Orleans)
Fee: Free for LCI policyhoilders, $15 for everyone else
To Register, click here
Email christina@lciassciation.com with questions.
This class is part of LCIA's Industry Insights program. Industry Insights is a collection of events, resources, etc. that provide industry-specific assistance to Louisiana businesses. Industry Insights is a program of LCIA, the Member Services Arm of LCI Workers' Comp. LCI Workers' Comp provides more than 3,500 Louisiana businesses with workers' comp coverage, and LCIA offers those businesses custom programming to help them grow.