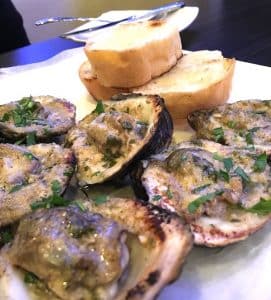 $3 Well Liquor & Draft Beer. $5 House Wine, Margaritas, & Bloody Marys. A dozen raw oysters for $6.50.
Come discover the best food & drink Happy Hour on St. Charles Ave at Poseidon Oyster & Sushi Bar.
Happy Hour is 3 to 6 p.m. Monday thru Friday at 2100 St. Charles Avenue. Here are a few happy things available:
DRINKS
$3 Well Liquor, Draft Beer, & Sake Bomb
$5 Margarita, Bloody Mary, Mai Tai, & Rum Punch
$5 House White or Red Wine
$5 Large Hot or Cold Sake
FOOD
$6.50 Raw Oysters (Dozen)
$3.50 Crunchy Roll
$2.50 Edamame
$2 Soup (Miso or Clear)
$4 Poseidon Wings
New on the Menu
Our chefs are happy to now offer Korean Short Ribs to the everyday menu, not to mention a few new signature sushi rolls we know you'll enjoy.
King Cake Roll: cream cheese, coconut shrimp, topped with tuna, eel sauce and crunchy
Crouching Tiger Roll: Shrimp Tempura, snowcrab, avocado, tuna tataki, spicy mayo, ponzu sauce, scallion
Hidden Dragon Roll: Spicy Tuna, mango, salmon with torched spicy mayo and eel sauce
Sex & the City Roll: Inside– Spicy Tuna crunch, Top– tuna, mango, avocado
Bourbon Roll: Flash Fried roll with spicy mixed fish, snow crab, cream cheese, jalapeño in soy wrap with eel sauce
Come explore our full menu and drink selections at the hidden gem on the avenue.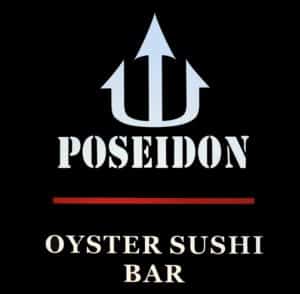 Poseidon Oyster & Sushi Bar
2100 St. Charles Ave
Open 7 Days
Sunday – Thursday 12:30pm-12:00am
Friday 12:30pm to 2:00am
Saturday 4:30pm to 2:00am
We Deliver!
Order online at poseidonnola.com
or call (504) 509-6675