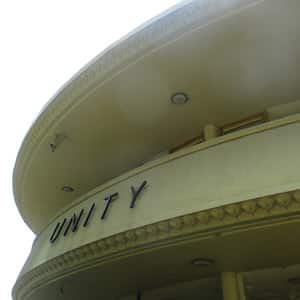 Unity of New Orleans Spiritual Center is offering an ongoing, weekly class to study the teachings of Yogananda, an Indian yogi and guru born in 1893 who introduced millions of Westerners to the practices of meditation and Kriya yoga.
The class, which is held

9:45-10:45 a.m.

on Sundays, is free and open to all. Unity is located at 3722 St. Charles Ave.
A disciple of Swami Sri Yukteswar, Paramahansa Yogananda experienced a vision that beckoned him to begin a mission in the United States. In Boston, he founded the Self-Realization Fellowship and criss-crossed the country on tour, speaking before many thousands of Americans. Yogananda emphasized the unity of the world's great religions and taught universally applicable methods for attaining direct experience with God. Kriya yoga is a scientific technique to help individuals establish a connection with God.
Class participants will read and discuss two of his books, "The Yoga of Jesus: Understanding the Hidden Teaching of the Gospels", and two-volume "The Second Coming of Christ: The Resurrection of the Christ  Within You," compilations of Yogananda's writings about the gospels. The "Yoga of Jesus" explains how the principles and methods of yoga concur with the teachings of Christian saints and mystics.
"Yogananda brings Christianity and Eastern religion together," said the Rev. Mary Beth Ellis.