Rent-A-Nerd, Inc. founded in 1997, provides efficient, proactive, and honest IT services to businesses in the Greater New Orleans area. With a highly skilled and certified team of technicians, they are able to perform services both in-store, onsite, and even remotely. They are your IT staff without the overhead!
Shopkeeper: Darrin and Charlotte Piotrowski
Shop: Rent-A-Nerd, Inc.
Since: 1997
What ignited the spark in you to start your business?
Darrin: In the mid-90's I was working for PC Warehouse, which sold custom built computers. When the computers needed to be serviced, people had to lug in these big, huge computers because the company didn't provide on-site service.
After bouncing around a few other jobs and juggling a couple of side projects, I decided to start my own business. During this time, a lot of businesses were getting their first computers. Windows 95 had just come out, people were using the internet more frequently, and technology was becoming more easily accessible. I saw the market need, so I began putting signs up for on-site service and support to help people with their new computers.
Since our founding in 1997, we have had the pleasure of helping over 10,000 computer users across Greater New Orleans.
Charlotte: I got started with Rent-A-Nerd after Darrin completed the Goldman Sachs 10,000 Small Businesses program at Delgado Community College in 2013. During that time, I would help him with homework and became familiar with his objectives. Over time, I realized that there was a place for me at Rent-A-Nerd, so I now handle marketing. 
What makes New Orleans Businesses so special?
Charlotte: New Orleans is a neat place for work because so many businesses are locally-owned. I think it's really special to work with the owners who live, work, and invest here.
I believe New Orleans business owners want to support one another as opposed to pulling in someone from a big, national firm; they want someone local because we have so much talent in New Orleans.
Darrin: Local business owners bring a unique flare. Even if they are selling a national product, local businesses offer personal experience and cultural knowledge. The laptops we sell are products we use and have invested in. Local businesses also look at the needs of our community and find products we trust to meet those needs—whether it's technology, clothing, or beauty products.
Who are your typical customers?
Darrin: Our typical customers are firms, whether they are accounting, medical, law, or marketing, that have between 15 and 100 computer users. Our clients range from two to over 100 employees.
If your shop was cocktail, what kind would it be?
Darrin: We believe a Sazerac best describes our business. It's a small drink, just as we are a small company, but it's stronger than it looks. Plus, Sazeracs were created in New Orleans!
Describe your business in a few words.
Charlotte: It's our tagline, "We are your IT staff without the overhead." We can do everything that an IT department does, without our clients' having to pay for IT staff office space and other expenses. We hire local employees, so are contributing to our local economy, while keeping technology affordable for area businesses. We monitor our clients' systems 24 hours a day, 7 days a week, and offer state-of-the-art IT solutions.
How do you define "success" in your business?
Darrin: A successful week is making sure that all of our clients' computers maintain up-time with no downtime. If our clients don't even realize we are there, then we are doing our job!
Charlotte: We have been recognized by New Orleans CityBusiness for the second year in a row as one of the "Best Places to Work." Our employees are like family. We have a great staff as well as clients who have been with us for decades, often due to the relationships they form with our fantastic IT specialists.
Darrin: Something that sets us apart from our competitors is that we work as a team. Everyone knows enough about all projects so any tech can work with any client. Having happy employees is incredibly important to our success as well. We have low turnover in the office, which helps us maintain a sense of family in the office and with our clients.
What are your current or any upcoming goals for your businesses and/or community?
Darrin: Like any business, we would like to increase our revenue and increase our bottom line.
Charlotte: Specifically, we are looking to sign on one to two new clients a week. One of our hurdles is that we started out serving home-based users, but now we focus on working with businesses. We have been around 20 years and had to evolve our business plan. We have a lot of new products and services (including a valet drop-off service) and we want the community to know that we are a business IT firm.
Also, as a couple, as a business, and as residents of the city, we feel it is important to give back. Rent-A-Nerd has donated all sorts of items, from toiletries for the homeless to blankets for animal shelters. We feel a need to give back to this beautiful city that has given so much to us. 
What's your favorite local biz in the area?
Darrin: We always try to support local businesses. I like Aidan Gill for Men—they have great ties and products. Martin Wine Cellar is a nice local spot as well.
Charlotte: For me, I really like Hemline. They have wonderful employees who know all women are not the same and come in different sizes. They make you feel good about yourself, and the shopping experience is wonderful.
Will you share your favorite local lunch or dinner spot?
Charlotte: We like Lüke, located on St. Charles Avenue, in the CBD. It is the answer for everything! It's where we go to tailgate for Saints games—they have great specials and happy hour! For date night, we also like to go to Clancy's Restaurant or Lilette. Really, we have the best dining on earth right in our very own city, and we enjoy the heck out of it! 
What advice would you give a new business owner?
Darrin: Document everything and get your processes down! If I could go back in time, I would write down all of our processes. Also, start with a business plan, even if it is just one page.
Charlotte: There are so many free or low cost resources to help you develop your business, where you are able to learn new skills and network with other local business owners. I also think that mentorships are also important. Find someone who is doing what you want to be doing in five years—you cannot be scared to ask for help, and most people are going to be glad to lend a hand!
Rent-A-Nerd, Inc.
2200 Tulane Ave #302, NOLA 70119
(504) 454-6373
rent-a-nerd.net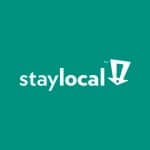 While drainage system improvements and road construction make "shopping local" a bit more challenging in the short term, the critical improvements mean our city will be safer and stronger for generations to come. We hope you are inspired and continue to shop small and shop local—even if it takes a little extra time!
The Shopkeeper Stories are brought to you by StayLocal, the Greater New Orleans independent business alliance, in partnership with Uptown Messenger. Learn about their work or become a member at www.staylocal.org or email info@staylocal.org.