The ethereal colors that cover the walls of Gallery B. Fos create an uplifting, playful environment that imbues the vitality of New Orleans. Artist Becky Fos colors the familiar with a vibrancy that captures pure energy and joy. The entire experience is heightened by gallery manager Courtney and her socialite French Bulldog, Leo. Their spirited personalities match the art on the walls. Gallery B. Fos has a piece of art for everyone that will surely make you smile.
Shopkeeper: Becky Fos
Shop: Gallery B. Fos
Since: February 2015
What ignited the spark to open your gallery?
I wanted my own place to sell my art, rather than displaying it in other people's galleries that take a percentage of the profit. So I said to myself, "I'll never know unless I try." Signing a one-year lease for this building was the scariest thing I'd ever done in my life! I thank God because it was the best decision I ever made, and I have no regrets.
When did you start painting?
I finished Court Reporting school in 2013 but did not pass my national licensing exam. I began painting as a way to fill the stark white walls of my house since I couldn't afford art. I would go to Michael's to buy the cheapest canvasses and the most inexpensive paints. Then my son and I would sit on the kitchen floor, with no easels, and just paint.
When I completed a piece I would share it on social media. Soon after people started contacting me and expressed interest in purchasing my pieces; I did not expect people to respond so quickly. I thought, "Wow! That's really nice, but this is for my house, but I'd love to paint one for you." Then it just snowballed! People were buying my art and putting it in galleries, which eventually led to me to open my own gallery and pursue my dream.
What makes New Orleans' businesses so special?
The flavor of New Orleans is rich, from the culture to the history! Everything our local businesses stand for is centered around the personality of the city. I think it gives businesses that extra flair because we have that flavor to inspire us.
Who are your customers?
My customers are everybody! One of the greatest compliments I've ever received came from a couple that told my gallery manager Courtney that they had never agreed on art until they saw my work. My art is so full of color, and my subject matter ranges from saxophones to graveyards to puppies, so I think there is something for everyone.
If your shop was a cocktail, what would it be?
Oh geez, I would probably say a Saint Germaine has a similar feel and taste to my kind of business. I love the flowers and the floral taste of the cocktail. Plus, it has champagne! When you think of champagne, you think of confetti, blissful colors, and celebration.
If you could, describe your business in a few words.
Fun, energetic, and playful! I love my art, and I think it represents a celebration of life and happiness. When people see it, I want them to experience joy!
How do you define success?
I define success as…oh gosh, that's so hard (laughs). I tend to live day-by-day; when I wake up, my intention is, "what can I do to better myself, my community, and my family?" It's a moment to moment progression. I've rarely sat back and looked at everything I've accomplished because I tend to get tunnel vision. When I do look back, I'm amazed that I can help people experience happiness through art. When I bring a smile to someone's face, I've done my job and been successful in my business.
What are your current and upcoming goals for your business?
I want my art to be in everybody's household, whether it be a postcard, a coaster, a painting, or print. I just want to influence as many lives as possible and spread as much joy as I can.
Also, I plan to expand my business. I'm exploring a few options right now and would like to open another gallery in a different part of the town sometime this year.
What's your favorite local business in the area?
I love RAW Republic's juices and salads, and I go to Hi-Volt for coffee. On the Westbank, I love Amore Bakery. I also have to give a shout out to my gym, Crescent City Crossfit in Gretna!
What is your favorite lunch/dinner spot?
For brunch, I love Atchafalaya on Louisiana Ave. For dinner, my favorite spot is Doris Metropolitan on Chartres in the French Quarter.
What advice would you give a budding business owner?
Follow your heart, go with your gut, and don't ever look back. If you feel you are doing the right thing, you probably are. We all want the best for our business, but sometimes it's hard to make decisions. When you follow your gut, that inner-direction will steer you where you are meant to go.
Do you have a favorite subject matter?
I have several! It may be cliche, but I honestly love everything about pelicans: their feathers, their majestic beauty, their beaks…Another favorite subject of mine is honeybees. I try to express their importance and delicate lives in my paintings. Although many people might be afraid of their stingers, bees provide so much for humans from flowers to honey.
Gallery B. Fos
2138 Magazine Street, NOLA 70115
(504) 444-2967
www.beckyfos.com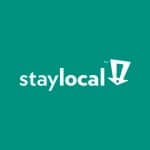 While drainage system improvements and road construction make "shopping local" a bit more challenging in the short term, the critical improvements mean our city will be safer and stronger for generations to come. We hope you are inspired and continue to shop small and shop local—even if it takes a little extra time!
The Shopkeeper Stories are brought to you by StayLocal, the Greater New Orleans independent business alliance, in partnership with Uptown Messenger. Learn about their work or become a member at www.staylocal.org or email info@staylocal.org.