The Broadmoor Improvement Association's annual
fundraiser Metamorphosis is back this weekend!
On Saturday, May 13th at the Rosa F. Keller Library & Community Center, enjoy a silent auction, live music, an interactive art project, food and drinks for this year's celebration!
The fabulous Ms. Charmaine Neville will be back to provide musical entertainment, and guests will also get to see a special pop-up dance performance by the Mélange Dance Company.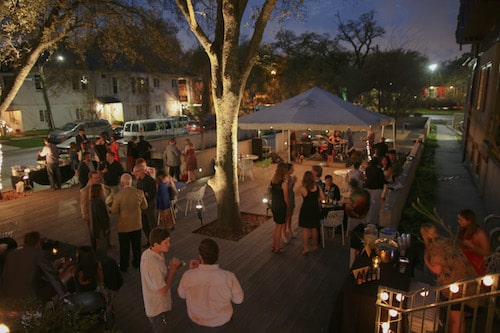 Metamorphosis takes place 7-10 p.m. with our exclusive patron event from 6-7 p.m. Patrons will enjoy a signature cocktail, live music and a cooking demonstration/tasting by James Beard Award-winning Chef Sue Zemanick.
Tickets are $35 presale and $40 at the door. Patron event tickets are $125. To buy tickets, visit the Eventbrite page here.
About The BIA
The Broadmoor Improvement Association is a 501(c)3 non-profit neighborhood organization, founded in 1930. The BIA serves people who live, work, worship and play in Broadmoor through a coordinated network of anchor institutions, faith-based partners, businesses and community partners.