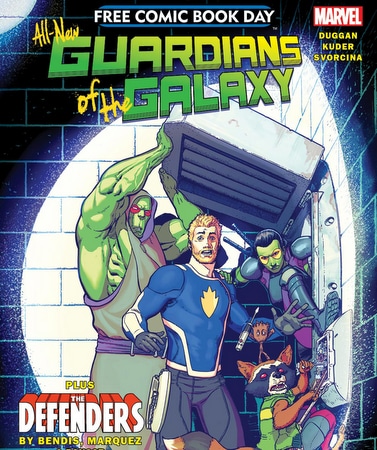 Crescent City Comics will be giving away special issues of Guardians of the Galaxy, Dr. Who, the Legend of Zelda, Archie Comics, and many more at its Calhoun Street location on Saturday as part of the national Free Comic Books Day promotion, and Mid-City Pizza's new Uptown expansion will be joining the party with discounted slices.
Free Comic Books Day starts at 11 a.m. Saturday, May 6, at the store at 3135 Calhoun Street.
"Patrons of all ages may choose from dozens of special titles made just for FCBD, no purchase necessary, while supply lasts," the store wrote in the announcement. "In-store specials can be expected as well."
MCP Uptown opened Monday in the former Naked Pizza location, and they'll be on hand with free slices, according to a post from earlier this week at nola.com.