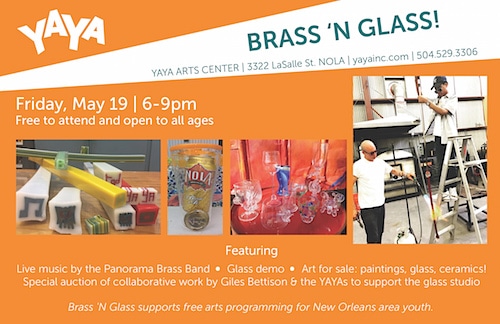 YAYA Arts Center will host Brass 'N Glass, a free event that will showcase student work and feature live music by the Panorama Brass Band and art for sale. The event takes place 6 to 9 p.m. on Friday, May 19 (tonight) at YAYA, 3322 LaSalle Street.
Brass 'N Glass is free to attend and family-friendly. The event supports YAYA's free arts programming for New Orleans area youth through its Goblet Grab—guests purchase a handmade glass cup and enjoy complimentary drinks for the evening.
A special auction of collaborative work by Giles Bettison & the YAYAs will also be held to support the glass studio.
For more information, visit yayainc.com.