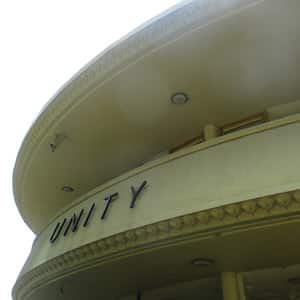 For its monthly Wellness Forum, Unity of New Orleans Spiritual Center will present Clinical Thermographer Carolyn Olson to talk about Digital Infrared Thermal Imaging (DITI).
The free one-hour presentation, which is open to the public, begins at 9:30 a.m., Sunday, May 7. Unity is located at 3722 St. Charles Ave.
Digital Infrared Thermal Imaging is a painless, non-invasive diagnosis technique that can spot a number of bodily diseases and injuries by detecting the source of inflammation.
While it is impossible to get a CAT scan or MRI without pre-existing symptoms, thermal imagery can be used either to create a baseline or to detect abnormalities.
"General digestive problems, for example, can be caused by any one of several organs. A thermogram can pinpoint the abnormality, showing for example that the liver is not functioning properly," said Olson, a Certified Clinical Thermographer.
An infrared scanning device converts infrared radiation from the skin into electrical impulses visualized in color on a monitor. Since a normal body has a high degree of thermal symmetry, subtle abnormal temperature changes can be easily identified. The digitized images are stored on a computer and can be electronically sent to a healthcare professional for further interpretation and diagnosis.
Unity of New Orleans Spiritual Center
3722 St. Charles Ave.
(504) 899-3390
www.unityneworleans.org