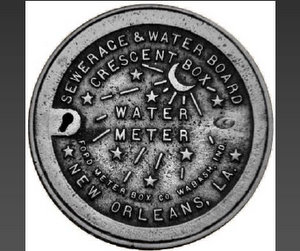 A portion of Patton Street will be closed most of Wednesday for sewer work, while stretches of Audubon Place, Law Road and Louisiana Avenue will all experience low water pressure in the next few days for line installation and repairs, according to the Sewerage & Water Board of New Orleans.
From 9 a.m. to 5 p.m. Wednesday, March 8, Cooper Contracting Company will close Patton Street to traffic between Calhoun Street and Exposition Boulevard for sewer line work, according to a S&WB news release.
From 9 a.m. to 3 p.m. Thursday and Friday, Boh Brothers Construction Company will be tying in a new 8-inch water line on Louisiana Avenue, causing low water pressure between Magnolia Street and South Claiborne Avenue, according to another S&WB news release. The line is part of the ongoing construction of an $86.2 million drainage canal on Louisiana Avenue.
Finally, on Saturday from 9 a.m. to 1 p.m., Pipeline Service will repair a water line serving the university area, causing low water pressure on both Audubon Place and Law Road between St. Charles Avenue and Freret Street, the agency reports.