No Flying Monkeys
Mid-City's favorite breakfast and brunch spot, The Ruby Slipper, is now firmly ensconced in the Garden District.
Fans of Bacon-Infused Vodka Bloody Marys and Hollandaise topped Apple-Braised Pork Debris on Buttermilk Biscuits have a new place to add to their brunch queue. That particular Benedict, one of many, is the Eggs Cochon.
The owners, husband and wife team Erich and Jennifer Weishaupt, recently opened their seventh location between Coquette and Saké Café. The restaurant takes over the space occupied by the now defunct Brick & Spoon.
Fans of the original restaurant have made their award-winning Bloody Mary and signature Benedict interpretations fast classics amongst locals.
The menu's Southern comfort fare theme remains unchanged. Dishes range from low-country classics like Shrimp and Grits to Shrimp Boogaloo Benedict. The below is a Benedict of Gulf Shrimp, and Sautéed Pork Tasso served under Poached Eggs, Fried Green Tomatoes and a Buttermilk Biscuit ladled under a Louisiana Creole Tomato Court Bouillon.
Other menu items include; Catfish Coubion, Bananas Foster Pain Perdu, Migas, the Costa Rican, Stuffed French Toast, sandwiches, an impressive Omelet selection, several Salmon dishes, Pancakes, and a health conscious breakfast selection. Pancakes and Eggs can be ordered one-at-time for tykes.
The owner described the Uptown location's first few weeks near the corner of Washington and Magazine, "in its short first month we've already gotten through our first Mardi Gras and Irish Channel parades, many of which passed in front of the restaurant. I guess you can say it has been trial by fire… we have gotten a great response from the neighborhood, and we definitely feel welcomed in that spot."
The couple created the original restaurant after their Hurricane Katrina homecoming in 2008. They moniker of the original Cafe is derived from The Wizard of Oz's lead character Dorothy and her iconic red shoes. The feeling of "there is no place like home," remains paramount both on the menu and to the owners.
The exact name of the location is Ruby Slipper Uptown, not to be confused with Ruby Slipper CBD, also on Magazine.
The owners declare, "we hope to stay true to our roots which is an authentic New Orleans vibe."
That vibe may be N'awlins, but the owners are also expanding to Baton Rouge and have already opened locations on the Gulf Coast in Pensacola and Orange Beach. Good to know for Uptowners heading to the coast.
The Ruby Slipper Uptown
2802 Magazine Street
New Orleans, LA 70130
www.therubyslippercafe.net
Hours:
Monday – Friday 7 a.m. – 2 p.m.
Saturday & Sunday 7 a.m. – 3 p.m.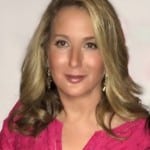 Kristine Froeba is a fourth generation Uptown girl whose varied background includes food and travel writing, celebrity ghost writing, public relations, social media management, fundraising, preservationist, reluctant tabloid hack, and litigation specialist. She describes herself as part foodie, part writer, part historian, historic renovation zealot, and full time dabbler.