Mid-City's successful Gracious Bakery has opened a second full-service location, Gracious on the Avenue. Pastry Chef Megan Forman has brought her pastries, brunch, and luncheon selections Uptown—the Garden District to be exact.
Uptown is always ready for a new breakfast spot. And Forman, formerly of Sucré and Bayona, speaks of "seeing a neighborhood need," and of a place "wanting the food to be warm and welcoming." The vibe at Gracious is casual and easy and Forman accomplished her goal of "creating an experience where people feel comfortable and easy when they come in."
Breakfast and luncheon items are a draw, but that doesn't discount the pastries, breads, and cakes. Pastries have true French flavor but with a marked American stamp. Offerings include hearty Muffins and Bagels, light Scones, fruit Danishes and Croissants, and delicate Petit Gâteaux and tarts. This is also the rare place where locals can find an authentic Chocolate Babka, late of Seinfeld fame.
Only a few weeks in, it's already difficult to grab a table after ordering. The breakfast and brunch menu is popular with couples and families alike. The twice-baked French Toast with Berry Compote, Whipped Cream, and real Maple Syrup is the hands down favorite.
The Chris is another breakfast favorite; it's a Biscuit Sandwich of Egg, Pepper Jack, Pulled Pork, and Cilantro Chimichurri. The Salmon is also house-cured and served on a Bagel with Lemon-Caper Cream Cheese. Lighter fare could include a Yoghurt Parfait.
Lunch includes a hot plate of Two Run Farm Meatloaf and daily soups. The sandwich menu boasts a solid Ham and Pork Cuban with Creole Mustard, Smoked Cheddar and Gruyere Grilled Cheese with Aioli and Pear and Cranberry Mostarda, and a Roasted Cauliflower with Romesco Baguettes.
The Tarragon Chicken Baguette evokes memories of the Silver Palate Cookbook and is a best seller. The quiche was one of the better Quiches Uptown. The Tarragon Chicken Salad is also available as an entree over greens with raisins, apple slices, sweet pickled red onion and almonds. Other entree salads are Barley and Arugula with Pear, Cranberry and Goat Cheese or a Quinoa on Spinach with Pickled Pears.
Full-size Cakes are available online. The choices include Passion Fruit Coconut Cake, German Chocolate, Espresso, Brown Sugar Pecan, Carrot, Lemon, and Sour Cherry Chocolate Crumb.
The restaurant and bakery took over the location that formerly housed, The Grocery, po-boy shop. 
Gracious on the Avenue
2854 St. Charles Avenue
(corner of 6th Street)
New Orleans, LA 70115
(504) 301-9949
graciousbakery.com
Hours: Monday – Friday: 7:00 AM – 6:00 PM
Saturday – Sunday: 8:00 AM – 4:00 PM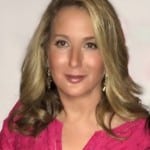 Kristine Froeba is a fourth generation Uptown girl whose varied background includes food and travel writing, celebrity ghost writing, public relations, social media management, fundraising, preservationist, reluctant tabloid hack, and litigation specialist. She describes herself as part foodie, part writer, part historian, historic renovation zealot, and full time dabbler.