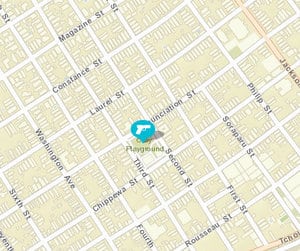 Another burst of midday gunfire last week near Burke Park in the Irish Channel remains under investigation, New Orleans police said.
The gunfire was reported around 1:30 p.m. Friday, March 3, in the 700 block of Third Street, which runs alongside the popular neighborhood park.
"Two witnesses stated they heard gunfire and saw two to six unknown young/teenage males running in the area immediately afterwards," said NOPD spokeswoman Dawne Massey. "Three bullet casings were recovered in the 700 block of Third Street."
Further details on the incident were not available, Massey said. It is classified as a firearms discharge, which usually means no victims or property damage was reported.
Anyone with information is urged to call the NOPD Sixth District station at 658-6060 to speak to a detective, or CrimeStoppers at 822-1111 to leave an anonymous tip that could be eligible for a cash reward.