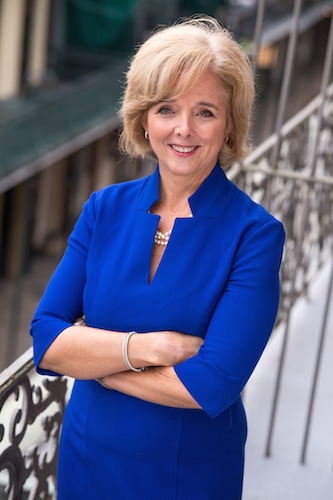 Dear Voters,
We all want the best representation and service when we see a doctor, our child's teacher, or any professional we trust with important decisions. Why would we expect any less in our Civil District Court Judge?
I have 25 years as a successful trial lawyer in Orleans Parish and other state and federal courts. In my legal career, I have been a champion for the voiceless and vulnerable, for victims of domestic violence, human trafficking and housing discrimination.
Every level of government, including our civil court system, is transforming and being held to greater standards of service, accountability and fairness. I will add experience, diversity, independence and honesty to our local court.
I'm running to be your next Civil District Court Judge because I believe in court modernization coupled with integrity. I am the only candidate in this race that has actually tried judge and jury trials in Civil District Court.
I will ensure that all parties' voices will be heard. I will apply the law fairly every time, no matter who you are, and I will treat every person who comes into my court with the dignity they deserve.
Some facts about me:
I'm a native New Orleanian
I graduated from St Martin's Episcopal School in 1981, SMU in 1985, and LSU Law School in 1991
I have served as an Adjunct Professor at Tulane Law School teaching Trail Advocacy to third year law students
I have handled over 600 cases, more than 50 of which went to trial and many of those trials were in Civil District Court
I have the endorsement of the Alliance for Good Government, Forum for Equality, the New Orleans Coalition, the Regular Democratic Organization, Independent Women's Organization (IWO), and the Orleans Parish Republican Executive Committee
I was overwhelmingly selected by the New Orleans Bar Association, by a vote of my peers, as the best candidate for this judicial seat. I won the bar poll garnering 59% of the attorneys beating out the next candidate by 25%.
I will:
Work hard
Be prepared
Show up, and
Be above politics
Election day is March 25th and Early Voting begins this Saturday, March 11 through Saturday, March 18th. Early Voting hours are 8:30 a.m. – 6:00 p.m. Please vote. Visit my website at SuzyMontero.com if you need polling information.

[This advertiser's message is paid political advertising by The Committee to Elect M. Suzanne "Suzy" Montero. UptownMessenger.com does not endorse candidates for election.]