Get a different take on wine—one that feels more like a party—at Brady's Wine Warehouse. They're committed to offering an outstanding selection of products, the best prices, and the most raucous tastings around. From newcomers to enthusiasts, they've got something for everyone. So come on by, take a look, and be paired with something new and exciting!
Locally owned businesses infuse New Orleans neighborhoods with their unique character, and are a big part of why we want to live, work, eat and shop here. The Shopkeeper Stories series shares the vision and personality of New Orleans business owners.

Name Patrick Brady
Store Brady's Wine Warehouse
Since February 2015
What ignited the spark in you to start your business?
Ever since I was little, I've always wanted to own my own business. All the education I ever received was geared towards that. My undergraduate degree was in Finance and my graduate degree was an MBA in Business Strategy. When I graduated from Tulane's MBA program, I sat down and thought, "If I had a billion dollars, what would I want to do?" I have always loved and been passionate about wine, and so that's what I wanted to pursue: I wanted to run a wine store. I had certainly shopped at enough of them, so I thought I'd know how to build one that would be different enough to hopefully make an impact on the market.
Who are your customers?
We still cannot identify a certain market segment. Some people will say they just get downtown patrons, or others will only get foot traffic walk-ins, but we have some walk-ins from nearby hotels, we have people that drive here from Uptown, Metairie, the Westbank, and also a lot of wedding and event planners. People are coming in from the entire New Orleans region. They are in their 20's to their 80's. We have tried to find out who the market segments are so that we can advertise better, but so far we haven't been able to do so because we have such a variety in our customer base.
If your shop was a cocktail, what would it be?
A glass of wine of course – My absolute favorite would be a full-bodied red wine, that you need a steak knife to cut through. I want you to just have to chew through it. As far as singling one out in particular over the other, I can't… I can't play favorites.
Describe your business in a few words.
We offer an educational, fun, and approachable wine atmosphere. We don't want people to feel intimidated when they walk through the door.
How do you define success in the business?
We always had a very long-term view with this. So success here would be offering our guests outstanding customer service so that they want to come back, continue to use us for their parties, and refer us to their friends. Success was never really the immediate sale, but rather, "I think that customer was so happy with the service we just provided them that I bet they tell someone about us." We'd rather establish the long-term customer base, instead of just the immediate sale.
What are your current and upcoming goals for your business?
Our big goal is the launch of our website, which has taken much longer than expected. Another thing we are excited about doing is starting to offer more wine tasting classes and bringing in more guest speakers.
Will you share your secret lunch or dinner spot?
Kanno California Sushi Bar in Metairie. It's not often I get to make it over there, but I think they have some of the most delicious sushi in the city. Their sushi always just seems so incredibly fresh and flavorful.
What advice would you give a budding business owner?
Think really hard about opening a business. Don't do it just because you want to do it. You should do it because there is an unbridled passion and drive to do it. Anything short of that and you will probably give up on yourself and the whole idea at some point. Things will probably get harder than you ever imagined, or if you're lucky, things may be better than you ever expected. But often times, you will have to slug it out.
There will be setbacks, bad news, worse news, twelve-hour workdays, seven workday weeks, emergency phone calls, frustration, and disappointment. But, eventually everything starts paying off. Marketing starts taking effect, your customer base starts to grow exponentially, and numbers that were once considered pipe dreams for great weekend sales a year ago are now average daily sales. Watching Brady's Wine Warehouse grow is incredibly rewarding. It's great to hear people talk about it outside of the store, to know that it exists as an entity independent of my pushing and promoting it.
Brady's Wine Warehouse
1029 Oretha Castle Haley Blvd C
Open Monday thru Saturday 10 a.m. to 8 p.m.; Sunday Noon to 6 p.m.
bradyswinewarehouse.com
(504) 662-1488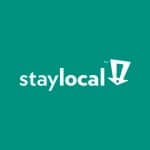 While drainage system improvements and road construction make "shopping local" a bit more challenging in the short term, the critical improvements mean our city will be safer and stronger for generations to come. We hope you are inspired and continue to shop small and shop local—even if it takes a little extra time!
The Shopkeeper Stories are brought to you by StayLocal, the Greater New Orleans independent business alliance, in partnership with Uptown Messenger. Learn about their work or become a member at www.staylocal.org or email info@staylocal.org.