"Peas for pennies, greens for dollars, and cornbread for gold," is the saying we grew up hearing. New Year's Day in New Orleans starts with a pot of smothered or stewed cabbage, a pot of black-eyed peas (and rice), corn bread, and a side of corned beef.
Why? Like most things NOLA, it's tradition. The cabbage represents the greens, the black-eyed peas and the cornbread, self-explanatory. The corned beef or brisket isn't included due to superstition, but because it makes sense in an Irish pot—and on a plate. In New Orleans proper, it's our Irish immigrants that hold the most sway over New Year's Day menus. Descendants of the German influx may cook their New Year's cabbage in the form of sauerkraut with a pork roast or sausage; Italians may throw lentils into the mix, but Greens it is. However, tradition can evolve, and not to be outdone, my friend Blaine Mitchell insists on New Year's Grillades and Grits—with cabbage, or is it peas?
Superstitions abound, and location, culture, and ancestry all play a part in what's on your stove come Sunday. But, in general, something is usually stewing (or smothering). In my Irish-dominated half-German house, it's a large pot of Smothered Cabbage, the German side ignored, except for the beer. The African influence and addition of Black-Eyed Peas—cooking on the next burner—is pure Southern, through and through, and mandatory.
I had a hard time finding Smothered Cabbage entrees on area menus, but on New Year's Day, Frankie and Johnny's, that old neighborhood standby, is offering a special plate of Smothered Cabbage, Corned Beef, and New Potatoes.
Joey K's on Magazine will be serving their regular Monday special of Smothered Cabbage with Corned Beef, Cornbread, and New Potatoes. It's a day late to honor the tradition in the strictest sense, but for those who aren't in the mood to cook, it's perfect. Red Dog Diner offers a delicious Smothered Cabbage side dish rich in flavor and cooked with ham. Jacque-Imo's also offers a side of Smothered Cabbage your grandmother would approve; I would just order a whole plate with cornbread and butter and go for it.
On the soul food side, The Praline Connection in the Marigny offers a varied selection of smothered "Greens." Mustard, Collard or Cabbage "Greens" are always available as sides or entrees with rice. Crowder Peas are the stand-ins for the Black-Eyed version, but it's all in the same family.
Uptown on Nashville, Kenton's will be offering complimentary Black-Eyed Peas and Collard Greens with their Sunday brunch. Mother's Restaurant downtown serves Corned Beef and Cabbage as their Tuesday special every week, with turnip greens, and stewed cabbage as daily sides. There's also a Corned Beef Po-Boy, which you can top with smothered cabbage.
If you're short on time, but want to honor tradition, here's a crock-pot version of Corned Beef and Cabbage, from "In a While, Crocodile: New Orleans Slow Cooker Recipes" by Patrice Keller Kononchek and Lauren Malone Keller: Irish-Channel-Corned-Beef-and-Cabbage
Whichever you chose, here's hoping it's flavorful and grounds you in your own traditions. Whether you decide to smother, stew, brine, or reach for the slow-cooker—or easier still, dine-out—may they bring you a New Year filled with prosperity—and luck! It's tradition.
Joey K's
3001 Magazine Street
New Orleans, LA 70115
(504) 891-0997 (closed Sunday)
Frankie and Johnny's
321 Arabella Street
New Orleans, La 70115
(504) 243-1234
Red Dog Diner
3122 Magazine Street
New Orleans, LA 70115
(504) 934-3333
The Praline Connection Restaurant
542 Frenchmen Street
New Orleans, LA 70116
(504) 943-3934
Kenton's
757 Magazine Street
New Orleans 70115
(504) 891-1177
Mother's Restaurant
401 Poydras Street
New Orleans, LA 70130
(504) 523-9656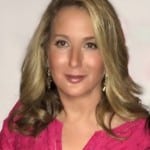 Kristine Froeba is a fourth generation Uptown girl whose varied background includes food and travel writing, celebrity ghost writing, public relations, social media management, fundraising, preservationist, reluctant tabloid hack, and litigation specialist. She describes herself as part foodie, part writer, part historian, historic renovation zealot, and full time dabbler.