I am frequently asked where to dine, "where's the best new place?" even, "where's the best old place?" It's an impossible question in New Orleans. There are too many choices. My column is mainly limited to the Uptown area, so that narrows the scope somewhat, but not really.
Last night's question was, "Where are you brunching this weekend?" Well, here's the answer. I'm brunching casual and close to home. I'm not trying anything particularly new. It's a busy week, and I'm seeking comfort and familiarity. That said, comfort and familiarity in New Orleans also equal good food, great chefs, and innovative menus. Casual means no Apolline or Patois this go-round. It also means jeans, a baseball cap, and close enough to walk.
I'm starting with my new favorite breakfast, which I also order at night, the Fresh Green Herb Omelet with Tahini at Tal's Hummus. It may be my addiction, but it always works. It's no longer on the menu board, but they make it just the same, and I'm grateful.
Another is the traditional iron skillet baked Israeli Shakshuka of Eggs Poached in a Mediterranean Red Pepper Tomato Sauce. Many of Israeli-trained Chef Tal Sharon's dishes are unique to New Orleans' menus, which for me is half the draw. The fresh ingredients and clean flavors are the other half. I advise trying something you've never had before, like the creamy Pita Sabich of Fried Eggplant, Sliced Hard Boiled Egg, Tahini, Potato, Salad, spicy Amba, and Pickle, which is a stellar grab anytime of the day.
Saturday means, The Standard, also on Magazine. Chef Ali Wilde's casual, but elegant restaurant is still kicking the competition with her Crab Cakes Benedict of Poached Eggs over thick Lump Crab Cakes and Spicy Sautéed Spinach. The newest breakfast sandwich is the towering L'EspanNOLA of Fried Eggs, Bacon, Ham, Sharp Cheddar, Tomatoes, Red Onion, Pickles, and Sweet Chili Mayo on French, also a favorite on Instagram. The Uptown, a brunch dish of Pulled Pork, and Poached Eggs over Fried Plantains topped with Pico de Gallo, Feta and Sour Cream served atop flour tortillas is also a winner.
Sundays will find me strolling over to uber-casual Coulis on Prytania for the Corny Beefy of house-made Corned Beef Hash topped with two poached eggs and hollandaise. Or I may switch and order the Huevos Rancheros, a strong contender for best dish on the menu. I like both equally, and also like that, I can bring half home as leftovers. Another favorite is Chef Heather Leeming's Eggs Benicio, but it's so filling, not that it's a bad thing. It's actually a great thing. Two Jalapeno Corn Cakes topped with Pulled Pork Debris, Poached Eggs, and Hollandaise. The Standard also offers the dish and there seems to be a war of the Eggs Benicio going on Uptown. I say try both and decide for yourself.
The differences between the three are many, but maybe not. Each offers a solid Uptown start to the day serving breakfast dishes seven days a week. What's not to love?
The Standard is the master of Craft Cocktails and amazing Bloody Mary's. Coulis has mixers on hand and encourages customers to bring their own champagne or vodka and they'll take care of the rest. Tal's is the most casual, but also has the lightest menu and the lowest prices with the most Vegan and Vegetarian selections; the international flair is also a draw. It is also BYOB.
When all is said and done, and consumed, this food writer may be trying the juice fast at Raw Republic starting Monday morning.
Tal's Hummus
4800 Magazine Street
New Orleans, LA 70115
(504) 267-7357
Monday – Friday 10:00 a.m.-11:00 p.m.
Saturday – Sunday 10:00 a.m.-10:00 p.m.
The Standard
4206 Magazine St
New Orleans, LA
(504) 509-7306
Closed Monday
Tuesday –Thursday 11:00 a.m – 9:00 p.m.
Friday 11:00 a.m – 10:00 p.m.
Saturday 10:00 a.m – 10:00 p.m.
Sunday 10:00 a.m – 3:00 p.m.
thestandardnola.com
Coulis
3625 Prytania St
New Orleans, LA
(504) 304-4265
Daily 7:00 a.m.- 2:00 p.m.
coulisnolas.com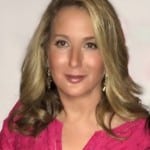 Kristine Froeba is a fourth generation Uptown girl whose varied background includes food and travel writing, celebrity ghost writing, public relations, social media management, fundraising, preservationist, reluctant tabloid hack, and litigation specialist. She describes herself as part foodie, part writer, part historian, historic renovation zealot, and full time dabbler.