The Oak Street renaissance continues unabated. Like many older and abandoned shopping districts, the Oak Street Corridor has seen a shift back to commerce. Gentrification, new housing, and an influx of small businesses are flourishing on the new Oak. And, as this is New Orleans, restaurants and food hubs are the neighborhood anchors.
Breads on Oak, which opened in 2012, was one of the first of the new guard to plant itself on Oak. The European-style bakery has since grown from supplying restaurants to being a neighborhood hub, and locals can be seen walking through the doors at a brisk pace on any given day.
The draw is old-world style bread and a vast selection of vegan, gluten-free, and vegetarian breakfast and lunch items. That the items are all-natural and organic is another draw. The bread is reminiscent of Paris; crusty golden Baguettes and enormous rustic French country miche are sold next to Ciabattas and Multi-grain loaves.
Breads on Oak is traditional in the best old New Orleans sense. Not only is it situated on a neighborhood corner, but it is also family-owned. Tulane alum, and husband and wife team, Chamain and Sean O'Mahony are the proprietors. Chamain's feisty mother, Barbara, is behind the counter serving coffee and croissants and ready to parry with the customers.
Sean, a former Marine from Atlanta, runs the ovens and is the artisan French-trained master of the baguette. Chamain is the local girl gone vegan, in charge of pastries and muffins. Upon meeting me, Chamain laughingly shared that her husband was in the kitchen, "soak'n the fruits"—in anticipation of their famed Christmas Cake.
Breakfast Sandwiches, Quiches, Soups, Salads, Sandwiches, are served along with Cakes, Muffins, and Pastries. The Pastries are plentiful, along with Cookies, Cakes, and a variety of Cinnamon Rolls.
The majority of the sandwiches are vegan and a must-stop for the vegan gourmand. The O'Mahonys wanted a healthy menu focused on natural ingredients and sustainability. The organic ingredients reflect that focus.
Choices include the Friendly Pig of smokey tempeh, Chao cheese, pickled jalapeños, roasted tomato, and remoulade; the Muffanada of olive salad, smoky tempeh, vegan Provolone on Ciabatta; a Banh Mi Baguette of lemongrass chili tofu, pickled daikon & carrots, cucumbers, cilantro, jalapeños and Sriracha; Veggie Reuben; and a Roasted Portobello sandwich.
The top-sellers are the Vegan Pumpkin Cheddar Biscuit featuring tofu scramble and plant-based andouille sausage. The lunch best seller is the Tempeh BLT with house marinated crispy tempeh, organic greens, tomato, and avocado.
Carnivores can also find a few items that will satisfy. There are solid Turkey and Irish Cheddar and a Salmon Chevre Sandwiches. But after that, this is vegan and vegetarian heaven. I am neither, but was thrilled with my large cup of creamy Golden (Curry) Mushroom Soup, slices of Artisan Bread—and a towering piece of Chocolate Ganache Cake. (Speaking of cakes…)
This Christmas, the O'Mahony family—go figure—are offering the previously-alluded-to annual Irish Christmas Whiskey Cake. The cake is prepared with dried fruits that are soaked in whiskey for weeks, and after baking, the cake is brushed daily with whiskey. Chamain declares the cake, "awesome", and states the store will be, "open Christmas Eve and the cake available for preorders through Dec 17." After that, "we immediately get ready for our busiest time of the year—King Cake season!"
Breads on Oak
8640 Oak Street
New Orleans, LA 70118
(504) 324-8271
Open 7:00 a.m. – 3:00 p.m.
Closed Monday and Tuesday
breadsonoak.com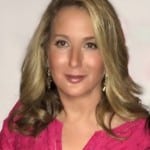 Kristine Froeba is a fourth generation Uptown girl whose varied background includes food and travel writing, celebrity ghost writing, public relations, social media management, fundraising, preservationist, reluctant tabloid hack, and litigation specialist. She describes herself as part foodie, part writer, part historian, historic renovation zealot, and full time dabbler.