Chef Michael Brewer's Pop-Up Experience Hits Prytania
The innovative Pop-Up restaurant trend long ago assimilated into Uptown's culinary matrix. Chefs, both known and unknown, experiment with new concepts, play with cuisines far afield from expected niches, and introduce new menus before opening a permanent venue.
The latest to Pop-Up is Element from Executive Chef Michael Brewer. This Pop-Up is a take on the elements of Earth, Air, Fire, and Water, each course also inspired by the same. The menu is a seven-course tasting menu.
Last night's dinner theme, "Shallow Water," was inspired by conservation groups, The National Wildlife Federation and Vanishing Paradise, last night's diners. The first course was creamy Shrimp Bisque with Fried Plantains, Shrimp Salsa, and Red Chili Oil. The five seafood dishes that followed were Pan Seared Pompano atop Corn Puree with Fire Roasted Vegetables; Sheepshead "flauta" on Fried Chicken Skin with Smoked Jalapeño and Avocado Salsa; Jumbo Lump Crab and Artichoke in Sage Brown Butter; Herb Encrusted Tripletail on Fried Green Tomato and Crab Roe Hollandaise. The finish was Chocolate Peanut Butter Ice Cream Mousse Pie.
The night's menu's direction apt, as Brewer was awarded the title, 2015 Seafood King upon winning the Louisiana Seafood Cook-Off, at last year's New Orleans Wine & Food Experience. However, seafood is not the Element's only offering. Next week's menu will feature Fall dishes including Duck, Mirliton, and Pumpkin. The following weeks' menu will be inspired by Thanksgiving.
Elements should be considered a private chef experience, a formal tasting in a casual space, Coulis on Prytania to be exact. The dinner is about two hours long, the chef visits the table to explain the courses as presented, he might even serve. The evening is organic and feels more like a dinner party. The tastings are BYOB. However, prior to guest arrival, the Chef provides the menu and recommended wine pairings for each course.
Brewer, who hails from Alabama, began his New Orleans culinary training in 1999 while waiting tables at Brennan's. Famed Chef Michael Roussel, who also started as a waiter there, began the tutorial that inspired Brewer's career. During our interview, anecdotes of perfecting recipes directly from the Brennan's cookbook, turned to laughter as Brewer admitted the terror of attempting his first hollandaise before Chef Roussel. Brewer was a quick study and swiftly advanced to Captain, Wine Captain, and finally Sommelier, after studying at the Court of Master Sommeliers.
Brewer's post-Katrina adventures included a year of culinary training in Asian, Italian, and French techniques aboard a cruise ship out of Hawaii. Back in New Orleans by 2006, Brewer opened Jackson in the Irish Channel, but this time as the Executive Chef. Success followed when Jackson, was named Best New Restaurant by Gambit in 2006.
Brewer next trained in the kitchen under Commander's Palace Chef Tory McPhail, while also heading Commanders' wine and liquor programs.
Brewer's next foray as Executive Chef was accepting the challenge of revamping the kitchens of Charlie's Steakhouse under new owners-post-storm closure.
Post Charlie's reopening, critical success followed when Brewer opened his high-end fine dining sandwich shop, Sammich, inspired by the Oak Street Po-Boy Festival. Sammich opened to raves on Maple Street in 2014. Brewer's tempura fried lobster roll in mango butter winning accolades on the Travel Channel as 2nd Best Sandwich in America. Sammich closed late last year due to a slow restaurant season.
You may also know Brewer from Hogs for the Cause's, "Silence of da Hams," which he started with friends and Chefs Tory McPhail of Commander's Palace, Jared Ralls of La Boca Steakhouse, and Chris Montero of The Napoleon House.
Elements' Fall menu will be available next week; limited reservations are accepted until Wednesday night. The Tasting Menu is listed at $65.
Elements
Thursday, Friday, and Saturday
Seatings 6:30-8:30
Reservations required by Wednesday
3625 Prytania Street
New Orleans, LA 70115
(504) 813-5259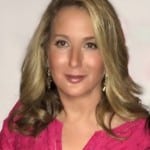 Kristine Froeba is a fourth generation Uptown girl whose varied background includes food and travel writing, celebrity ghost writing, public relations, social media management, fundraising, preservationist, reluctant tabloid hack, and litigation specialist. She describes herself as part foodie, part writer, part historian, historic renovation zealot, and full time dabbler.