Bar Frances and its sleek, modern building has replaced what was once the location of Frank's Steakhouse. The Freret of our parents' day—Long's Bakery, Israel Delicatessen, and Canal Villere—has given way to the new Freret Street Corridor. We have Stacy Head to thank for the Freret renaissance. What was once a dilapidated abandoned street is now a thriving neighborhood and an established restaurant row of sorts.
Bar Frances is the latest addition to the growing area. The New American-styled restaurant and wine bar arrived on Freret only six months ago yet has become a firm favorite, serving an elegant European-inspired menu featuring classically refined cocktails, craft beer, and a French wine list.
The food is visually breathtaking, and the ingredients fresh and perfectly prepared. The Small Plates are artfully composed and complemented by an impressive and natural European wine selection.
There's an authentic Niçoise on the lunch menu, and the Avocado Toast is, dare I say, almost too beautiful to eat. However, the flavors render any guilt short-lived. The Braised Pork Sandwich on Brioche with Garlic Aioli is a bestseller, not to mention the Grilled Cheese of Chèvre, Comté, and Fig Preserves. My next choice of accompaniment is the Butternut Squash Soup.
Small plates such as Beet Root Tartare, the Daily Crudo, Lamb Meatballs, and Curried Mussels in a North African Broth are served all day, including the favorite Mushroom Toast piled high with Grilled Shiitake and Honshimeji Mushrooms on Stone-Milled Toast from Bellegarde Bakery. There is also a selection of Cheese and Charcuterie Plates including elegant Pork Rillettes, Lomo Iberico, and a Country Terrine.
The Dinner menu adds entrées such as Farro Risotto with Romesco, Grilled Squash, and Eggplant; Roasted Chicken with Bacon, Haricots Verts, Red Potatoes; Pan-Seared Fish in Carrot-Ginger, Watermelon Radish, and Mustard Greens; and Hanger Steak with Greens and French Fries. The last two entrées are also available on the luncheon menu. Vegetarians should not despair as there are numerous vegetarian and vegan options on all menus.
Brunch also features the Hanger Steak but with Soft or Poached Eggs. Specialties include Eggs Benedict with Fried Chicken and Polenta with Sauce D'Infernal (spicy tomato sauce) & Poached Eggs with Shrimp or Pork. Housemade Granola is served with Fruit and Yoghurt, and you can also find Brown Butter Pain Perdu, a Salmon Bagel Plate, and Chicken and Waffles.
Happy Hour is daily from 4 to 6 p.m., and every Thursday is Oyster Day, featuring $1.50 oysters from Virginia to Texas (Louisiana included).
Executive Chef Brendan Cahill created the menu of fresh ingredients himself fresh from Paris, where he presided over the acclaimed Les Halles bistro, Poulette. Chef Cahill originally trained in Italy and Manhattan, including stints at Ono and Chef at Cobble Hill's Char No.4, Brooklyn's Michelin Bib-Gourmand star.
Mark Latter and PJ Rosenberg own the café. Latter also of Bin 428 on Magazine and the historic Tujaque's on Decatur. Rosenberg, formerly of Martin Wine Cellar and Uncorked, brings his extensive expertise and love of wines to the fore. The bar and classic craft cocktails are overseen by Craig Seaman, formerly of Dante's Kitchen.
Bar Frances
4525 Freret Street
New Orleans, LA 70115
(504) 371-5043
Hours
Mon-Thurs, 11 a.m. to 10 p.m.
Friday 11 a.m. to 11 p.m.
Saturday 10 a.m. to 11 p.m.
Sundays 10 a.m. to 9 p.m.
barfrances.com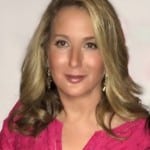 Kristine Froeba is a fourth generation Uptown girl whose varied background includes food and travel writing, celebrity ghost writing, public relations, social media management, fundraising, preservationist, reluctant tabloid hack, and litigation specialist. She describes herself as part foodie, part writer, part historian, historic renovation zealot, and full time dabbler.