Each November, the American Thanksgiving tradition is celebrated over a meal of Turkey and Stuffing. There are an endless variety of regional bread stuffings across the country to choose from. The Southern tradition calls for a Corn Bread Stuffing.
That may indeed be the South, even the Deep South. But, this is New Orleans, and the two are not to be confused. The Creoles did not cook with cornbread nor did they use Saltines. Rice as filler. Yes. Meat. On occasion. But no cornbread.
Also, we in the South, eat Dressing. Not Stuffing. You can also find Oyster Stuffing and Dressing served in and around the Carolinas, but these are Cornbread-based.
New Orleanians are not only serious gourmands but also serious eaters, and as such, expect more than two Dressings at table. Creole Oyster Dressing and Creole Mirliton Shrimp Dressing are the preeminent dishes found beside the Turkey, or perhaps Turducken, but more likely, both. There might also be a Ham.
In Georgia, Mississippi, and the Carolinas, people prefer a soufflé style stuffing made with sliced white bread and/or cornbread. The North, a looser drier variety, possibly with sage and chestnuts. The Midwest loves their mashed potatoes. Not here.
Our Creole traditions are steadfast and unsurprisingly unchanging. Creole Oyster Dressing is what our great-great-grandparents served, right next to the Stuffed Mirlitons or Mirliton Dressing and it's what we serve today.
The Trinity is steadfastly observed in all of our dressings, celery, onion, and bell pepper, the Trinity of Seasoning, that is. Our dressings are indeed highly seasoned, but not spicy. In homes throughout New Orleans, the annual chopping of dozens of cups of bell peppers, onions, celery, and green onions, has either begun or is being assigned. This is serious business.
Most New Orleans' family dressing preparations are strikingly similar.
The Oyster Dressing of my youth was passed down through my paternal grandmother. Her Oyster Dressing recipe has remains unchanged for 100 plus years – the Creoles added rice, sometimes ground meat. It's from plantation country via France and the Canary Islands.
The below is another slightly modernized version I learned at my Irish cousin Velma's elbow, aged 93. It was her mother's recipe from the last century. As Velma often repeated, when shopping, always request small oysters and extra oyster liquid!
Creole Oyster Dressing
3 cups French Bread torn small
2/3 Oyster Liquid or water
1/4 cup Butter
2 Tbsp. Olive Oil
2/3 cup Celery chopped
1 cup Green Bell Pepper chopped
1 cup Yellow Onion chopped
2 Tbsps. Parsley chopped
½ cup Green Onions chopped
1-pint Oysters (about 20-25 small oysters reserve liquid)
1 cup Oyster Liquid or water
Black Pepper
1/8 Tsp. Basil
1/8 Tsp. Sage
1/8 Tsp. Thyme
Salt to taste
1 Egg slightly beaten
3 Tbsp. Bread Crumbs
Pat of Butter 
Pre-Heat oven to 350 degrees.
Start by buttering a 2-quart casserole dish or baking pan. Put aside.
Drain the oysters, cut in half if small, chop into four pieces if the oysters are large. Reserve every drop of the precious oyster liquid! 
Tear bread into small pieces and soak in ¾ cup oyster liquid
(add water to stretch oyster liquid, if you don't have enough). 
Heat the butter and olive oil over medium heat, then saute' the Trinity until soft (onion, bell pepper, and celery).
Next, add the parsley and green onions to the saute' for another minute or two, do not overcook. As a modern addition, this is where you can add a tablespoon of minced garlic, a dash of cayenne, and a bay leaf if desired.
When the garlic is golden, add the reserved oyster liquid and stir on medium heat for another 3-5 minutes.
On a steady heat, add the oysters and stir softly, remove before the oysters begin to curl.
Remove from stove, slowly adding half of the French bread, remaining seasonings, and egg. Fold in the remaining bread.
Spoon into baking dish, sprinkle with breadcrumbs and dot with remaining butter. Lightly cover baking dish with foil.
Bake 25-30 minutes in a 350-degree oven.
                                           ­­­­­­­­­­­­­­­­___________________________
Mirliton and Shrimp Dressing
The Mirliton squash, or Chayote, as it's also known, arrived in New Orleans with the Spanish, probably, around 1763, when France ceded Louisiana to the Spanish. The French via Haiti, replaced the Spanish name, with the French, "Mirliton." However, it was the French and Spanish, who together who gave us Creole cooking, and Mirliton Dressing is a Creole dish from the best traditions of both cultures.
Mirlitons, Mirliton Dressing, and Stuffed Mirlitons with Shrimp (and chopped Ham) are an article in itself. Most of us Uptown grew up with Mirliton season in our own yards. Personally, I still miss fighting my way through the clothesline Mirliton vines of my youth.
Suffice it say, Mirliton Dressing should be on your table if it's a Creole Thanksgiving. It will be on ours, along with Oyster Dressing and a few more.
For the less experienced, busy, or those who would like to try the dish without cooking, you can order both dressings at local groceries and caterers. Langenstein's version of Oyster Dressing is the closest to the Creole original. You can taste the Oyster Liquid and the Trinity in full effect.
Breaux Mart's Oyster Dressing is close and has more bread in their dressing for those who want a fluffier version with less strong oyster taste. Both stores are offering Mirliton and Shrimp Dressing, along with Chez Nous on Magazine Street and Martin Wine Seller locations. Bevi Seafood in Mid-City and Metairie is also taking special orders of both dishes for the holidays.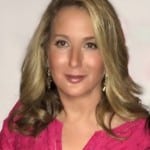 Kristine Froeba is a fourth generation Uptown girl whose varied background includes food and travel writing, celebrity ghost writing, public relations, social media management, fundraising, preservationist, reluctant tabloid hack, and litigation specialist. She describes herself as part foodie, part writer, part historian, historic renovation zealot, and full time dabbler.