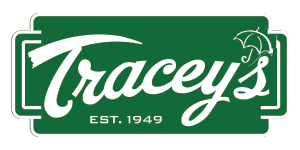 Tracey's Original Irish Channel Bar will honor war heroes on Saturday, October 8 by donating 100% of the day's gross sales to the Disposable Heroes Project (DHP).
The DHP is a non-profit organization based in Hammond, LA, whose mission is to provide various types of aid to our service men and women who are now struggling to adjust to civilian life as a result of the sacrifices they have made for our country.
Since 2010, DHP as raised over $350,000 for our soldiers in need. Offering a variety of assistance from housing & financial to travel & medical expenses, DHP makes it a priority to give back and help those who have served our country.
Stop by Tracey's on Saturday, October 8 to watch the LSU vs. Florida game, and have a good time for a GREAT cause!  All proceeds raised between 11 a.m. to 7 p.m. will be donated to this cause.
For more information, visit traceysnola.com or dhproject.org, or contact Jaimee Carreras at (504) 250-4401 or jaimeeshcarreras@yahoo.com.