One of the go-to Magazine breakfast spots continues to serve fresh, unique, and healthy choices. Surrey's is one of those rare places where the health-conscious can order vegan tofu, black beans, and fresh squeezed juices, while their other half enjoys a Montana breakfast platter of Eggs, Ham, Bacon, Sausage, Country Gravy, and butter-laden Biscuits. There is more than enough variety to indulge one's sweet tooth while friends concentrate on the savory side of the menu. Sadly, the house juice-blend of grapefruit, orange with fresh ginger has been MIA from the menu for over six months.
Favorites include the Costa Rican breakfast of Eggs, Beans, and Avocado over Brown Rice – ask for diced red onions and peppers on the side; huge Breakfast Burritos, a traditional Huevos Rancheros of Eggs, Corn Tortillas, Black Beans layered with a savory Mole' Sauce and topped with melted Cheddar. The Migas at Surrey's is a decades-long favorite—best when the Onions and Peppers are sautéed before being topped with Tomatoes, Cheddar, and Pico de Gallo.
For those seeking a less Latin-inspired meal, there's that enormous westerns style Montana Plate or the Corned Beef Hash of sautéed Corned Beef, Boudin, Andouille Sausage—think meat. Shrimp and Grits and Biscuits & Gravy cover the Southern specialties, as well as a Fried Chicken and Biscuit or Waffles if you get lucky when it's on special. The Bananas Foster Pain Perdu (French Toast) is over the top sweet and better passed between out-of-town guests.
On the other side of the spectrum are Bagels and Avocado or Bagels and Lox. There is also a Scrambled Eggs and Salmon plate – all with Red Onion and Capers if requested.
Vegans are at home here with Granola Parfaits, Oatmeal, Banana Pancakes, even Roasted Veggie Omelets, and a Tofu Breakfast Platter of Soy and Ginger Marinated Tofu served with Poblano Peppers, Tomato, Mushrooms, and Onions over Rice. Tofu can be substituted anywhere on the menu.
Lunch is also served alongside breakfast, both starting early and ending at three o'clock. Choices are mostly limited to a few sandwiches such as a classic Club, BLT, Grilled Cheese, and a Veggie Burger, Lox BLT, Crab Melt, and a Spinach Focaccia sandwich.
The service is of the hipster variety, and the regular waiters of years past have been replaced, not always for the better. The hostess last weekend managed to avoid cracking a smile for an hour as she grimly ordered guests to their tables – and order she did. New management has replaced the beloved booths and reformatted the menu. I also call into question management serving food in consistently sleeveless tops. I'd prefer to not see bare arms near my breakfast.
In short, the menu selection is varied enough to please anyone and the kitchen continually produces a remarkably high-quality breakfast. On the side of progress, credit cards are now accepted, but an ATM remains on premise. Now, if only they could fix the ginger machine…
Surrey's Cafe & Juice Bar
Uptown: 4807 Magazine St.
surreysnola.com
Open 7 days a week from 8 am to 3 pm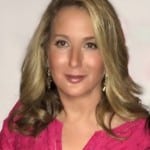 Kristine Froeba is a fourth generation Uptown girl whose varied background includes food and travel writing, celebrity ghost writing, public relations, social media management, fundraising, preservationist, reluctant tabloid hack, and litigation specialist. She describes herself as part foodie, part writer, part historian, historic renovation zealot, and full time dabbler.