It's that time again: New Orleans' favorite food festival honoring our indigenous sandwich is back. This year, local craft breweries have joined forces with local chefs to compliment the contents of the Liedenheimers.
It all takes place on Oak Street. The old Carrollton shopping main-street of our parents and grandparent's heyday may be gone, but there is currently a renaissance in flux. Meisel's Fabrics and Hasse's were some of the last holdouts of the old Oak, and Hasse's remains, still supplying smocking and monograms to Uptown's youngest. However, the new Oak is more about food, and the natural progression of the Oak revival as restaurant corridor has been the Oak Street Po-Boy Festival.
The Oak Street Po-Boy Festival is hitting its tenth year and as such has grown. This Sunday's Fest will feature artists, music, food, fun, art's market, breweries, and, of course, poboys. There will be over 50 different variations of the classic New Orleans sandwich, most sold in smaller 5-6 inch sizes to encourage sampling.
Craft beers are the newest addition to the Fest and will be sold in Pint Alley. There will also be tastings, so expect a selection. Sampling/tasting cards are also available. Contributing breweries include: Tin Roof, Bayou Teche, Second Line, Terrapin, Chafunkta, Abita, Santa Fe, Mudbug, Oskar Blues, and Lagunitas.
The favorites will be in attendance. Parkway Poboys will be there and will once again bringing their blow torched BBQ Beef and Slaw Poboy.
Jack Dempsey's is bringing local seafood straight out of Lake Ponchartrain. Their signature Soft Shelled Crab, Shrimp Remoulade, and Stuffed Crab Poboys are served dressed or with Remoulade Sauce. Dempsey's is also bringing their Corn, Crab, and Shrimp Bisque and signature Mac n' cheese.
Vincent's Italian is bringing a slow cooked Beef Brisket, Italian Sausage, and Veal Meatball Poboy with Herb Butter, Mozzarella, Shredded Basil, and Parmesan Cheese – aptly named, The Godfather Poboy. Their signature and amazing Corn and Crab Bisque in Bread Bowls will also be sold at Fest.
The Hogs for the Cause team, Silence of da Hams, is serving a Cuban Poboy. The team of Chef Tory Mcphail of Commander's Palace, Chef Jared Ralls of La Boca Steakhouse, Chef Chris Montero of The Napoleon House, and Chef Michael Brewer of the new pop-up restaurant Elements (Couili's weekend nights) has come together to create a Pressed Poboy. Their sandwich is the Chef Guerva Cuban of Cuba Libre' Marinated Pork Shoulder layered with Rum Molasses Vinegar Chiseisi's Ham, Pickled Mirlitons, Nola Hopitoulas Mustard, and Swiss Cheese on, of course, Leidenhiemers.
Both JacqueImo's and Crabby Jacks are bringing Duck Poboys. Crabby Jack's is bringing Slow Roasted Duck Poboy with Green Apple Cole Slaw; while Jacque-Imo's is bringing a Slow Roasted Duck Poboy in Cajun Jalapeño Duck Gravy; a Fried Green Tomato & Shrimp Remoulade Poboy; and Shrimp and their famous Alligator Sausage Cheesecake.
Other Poboy highlights include:
Ajun Cajun
Catfish Poboy and Yakiniku Poboy
Blue Oak BBQ
Prime Brisket Pastrami Poboy
Boucherie
Barbecue Shrimp Poboy and Hot Sausage & Cheese Poboy.
Bratz Y'all! is offering an Oktoberfest selection of NOLA Schnitzel Poboy topped with crawfish remoulade slaw and a Nuernberger Poboy of grilled pork sausage topped with mustard, sauerkraut & caramelized onions in a fresh baked pretzel bun with German Potato Salad Bavarian Salted Pretzels.
Carmo Creole is offering a BBQ Local Wild Boar Poboy and Creole BBQ Veggies & Local-Organic Tofu Poboy.
Gattuso's Neighborhood Bar & Restaurant is offering a Sloppy Roast Beef Poboy; Oyster Club Poboy with Crispy fried oysters, Bacon & Remoulade; Fried Shrimp Poboy; Chicken & Sausage Gumbo; and Debris Fries.
GW Fins is offering a Fried Lobster Poboy
The Knights of Columbus is honoring Thanksgiving with a Turducken Sausage Poboy and also Oktoberfest with a Bratwurst & Sauerkraut Poboy.
Miss Linda The Yakamein Lady is touching on both Asian and local inspired sandwiches with Beef Yakamein, Shrimp & Beef Yakamein, Alligator Sausage Poboy, Shrimp & Crabmeat Poboy, and a Pork Chop with Bone N' Poboy.
Red Fish Grill
BBQ Oyster Poboy and Shrimp and Pimento Cheese Melt.
Saltwater Grill
Cochon de Lait Poboy with coleslaw and horseradish cream.
Seither's Seafood
Crawfish Étouffée Poboy
Wayfare
Spicy Carolina Pulled Pork Poboy with pickled watermelon, pickled jalapenos, pepper jelly, and sweet southern style coleslaw.
There will be two main stages this year with over nine bands total. The Art's Market is on Dublin. There are Saint's Football "Zones" for diehard Saint's fans. Football Viewing Zones include Full bar, NFL game screening, seating at Dublin & Plum Street, Dante & Oak at Castellon Pharmacy Parking Lot, and at the lot on Monroe & Oak. This is year also brings the addition of a "Pint Alley" with Flights cards available for purchase tasting.
The 10th Annual Oak Street Po-Boy Festival
Sunday, October 23, 2016
10:00 A.M. to 8:00 P.M.
The festival is free and open to the public.
poboyfest.com/food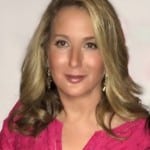 Kristine Froeba is a fourth generation Uptown girl whose varied background includes food and travel writing, celebrity ghost writing, public relations, social media management, fundraising, preservationist, reluctant tabloid hack, and litigation specialist. She describes herself as part foodie, part writer, part historian, historic renovation zealot, and full time dabbler.