The Germans settled the German Coast of Louisiana or Bayou Des Allemands, as it became known in the 1730s. The majority of New Orleans' German immigrants arrived en masse in the early to mid-1800s. Those Germans settled in the City of Lafayette, now part of the lower garden district. St. Mary's Assumption Catholic Church, built right across the street from St. Alphonsus Catholic Church and around the corner from Catholic Notre Dame de Bon Secour Church tells the tale of a spirited New Orleans immigrant community that insisted on the continued worship in their native traditions and languages.
As we all know, New Orleans are indeed a spirited and spirit laden lot. We not only cherish and keep our traditions, we celebrate them like no other. Ergo, it's October in New Orleans, and that means Oktoberfest.
Our Bavarian roots are strong; my family hails from the tiny village of Buchbach, all there share my last name. My great-grandmother brewed her own beer in St. Roch, another German community, prohibition notwithstanding. This same generation founded the Deutsche Gesellschaft von New Orleans in 1848. Today they have morphed into the New Orleans Deutsch Haus. Their website states their mission is "to celebrate and foster the rich culture, musical heritage, language and history of the German people."
And celebrate they do. Oktoberfest is a riot. It's held over three weekends in October on Fridays and Saturdays, and we still have two left. Dirndls, Lederhosen, Alpine hats and floral hair wreaths are encouraged. If you own it, wear it. The Chicken Dance is mandatory.
The music is German and cheerful; it's an Oompa Band, of course. Actually, there are seven German bands booked and the music never stops for long. You might even hear and see The Bayou Bavarians in Lederhosen. Don't even mock surprise at their existence.
FOOD: The food is beyond excellent. It is also authentic and plentiful. Each night offers a huge plate of hearty entree, Sausage choice, two German sides, and Rye. Jagerschnitzel, Kassler RipChen with Apple Walnut Sauce, German Meatloaf with Mushroom Gravy, and Sauerbraten are offered on different nights. German Potato Salad, Mashed Potatoes, Sauerkrauts, and Red Cabbage are the side dishes. You already missed the Stuffed Cabbage Roll. Everything is available a la cart, and there is also a three-Sausage Plate of Bratwurst, Weisswurst, and Knackwurst or whichever combination you prefer. German mustards are on hand. Arrive before eight o'clock for everyone's favorite Schnitzel, with gravy or without.
St. James Cheese Company is selling German Cheeses, there is a sausage stand, Pretzel Stand, German Wine stand, and of course, oodles of Strudel and German Chocolate Cake.
BEER: The beer taps are impressive. Lagers, Pilsners, Stouts, Märzen, Hefe-Weissen, Dunkelweizen, and Schwarzbier, are on tap. Späten, Köstritzer Schwarzbier, Hofbräu, Paulaner, and Franziskaner are well represented, as Arabi's, 40 Arpent Craft Brewery's new Deutsches Haus Fest Bier.
The Deutsch Haus lost its namesake historic building to make way for the new VA complex, but they still host a noteworthy Oktoberfest (proceeds go towards their new building fund—another reason to participate). It's small enough to be comfortable, its safe, and the parking is close and free. The best approach from Uptown is a leisurely drive down Jefferson Highway until you reach the levee at Williams, Old Town Kenner.
Mid-City: Exceptional Oktoberfest Menu at Canal Street Bistro
For those seeking a more subdued Oktoberfest celebration, travel to Mid-City.
Chef Guillermo Peters is half-German, half-Mexican. Guillermo's daughter, Chef Ingrid Thomas, also of Canal Street Bistro, states that Oktoberfest, "is a great opportunity for us to reconnect with that part of our heritage. My grandfather was from Hamburg, Germany. My father traveled to Germany frequently in the 80's and had an opportunity to experience the culture through its cuisine first hand. We miss being able to go out for good, classic German food in the city. This is our way of bringing it back, even if just for a short while."
The Oktoberfest menu is offered alongside the regular menu through October 29th at both luncheon and dinner.
Appetizers include a perfect Leek and Potato soup, Gurkensalat Cucumber Dill Salad, Grilled Bratwurst, and Blutwurst served with sauerkraut and mustard, Kasespatzle cheese noodles.
Entrees: Veal Wiener Schnitzel with cream mushroom gravy; Pork Jagerschnitzel in a cognac mushroom sauce, Crispy Roasted Duck, Schweinshaxe pork knuckle, and an excellent Sauerbraten.
German sides are Spatzle (my favorite), Rotkraut Red cabbage, Kartoffealsalat German potato salad, Sauerkraut, and Kartoffelbrei mashed potatoes. All entrees include two side items.
You can finish with Black Forest Cake, Pear Torte, or Leipzig Carrot Cake with brandy and chocolate icing. German beers include Lagers, Doppelbocks, Warsteiner Dunkle. Austria and Alsace wines are available.
Deutsch Haus Oktoberfest
Old Towne Kenner
415 Williams, Kenner LA
(where Williams joins the levee)
October 14-14 and 21-22
Friday 4:00 p.m.- 11:00 p.m.
Saturday 4:00 p.m.- 11:00 p.m.
oktoberfestnola.com
Canal Street Bistro
3903 Canal Street
New Orleans, LA 70119
(504) 482-1225
Hours:
Wednesday thru Saturday 11:00 a.m. – 8:00 p.m.
Saturday Brunch until 2:00 p.m.
Sunday Brunch 9:00 a.m. – 2:00 p.m.
Happy Hour Wednesday 4:00 p.m. – 6:00 p.m.
Fresh Juice & Coffee Bar open 'till 6:00 p.m.
Closed Monday & Tuesday
canalstreetbistro.com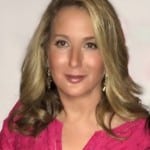 Kristine Froeba is a fourth generation Uptown girl whose varied background includes food and travel writing, celebrity ghost writing, public relations, social media management, fundraising, preservationist, reluctant tabloid hack, and litigation specialist. She describes herself as part foodie, part writer, part historian, historic renovation zealot, and full time dabbler.