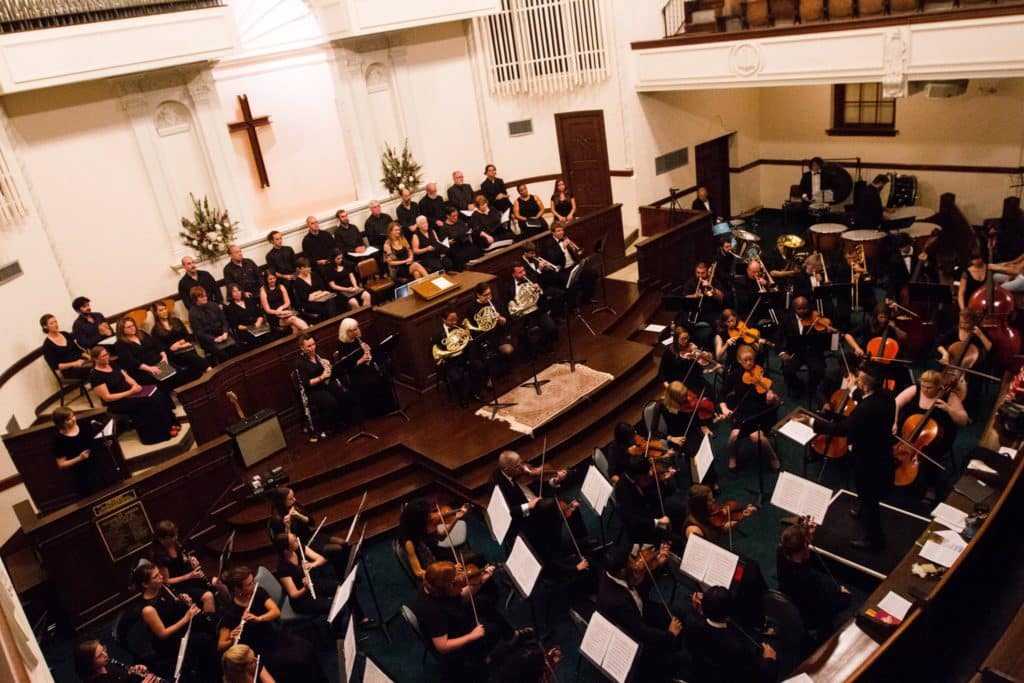 The New Orleans Volunteer Orchestra will have their first concert of the 2016-2017 season St. Charles Avenue Baptist Church this Friday night, October 14. Join the 60 piece orchestra as they play a symphonic concert of classics and movie music from Spirited Away and Princess Mononoke.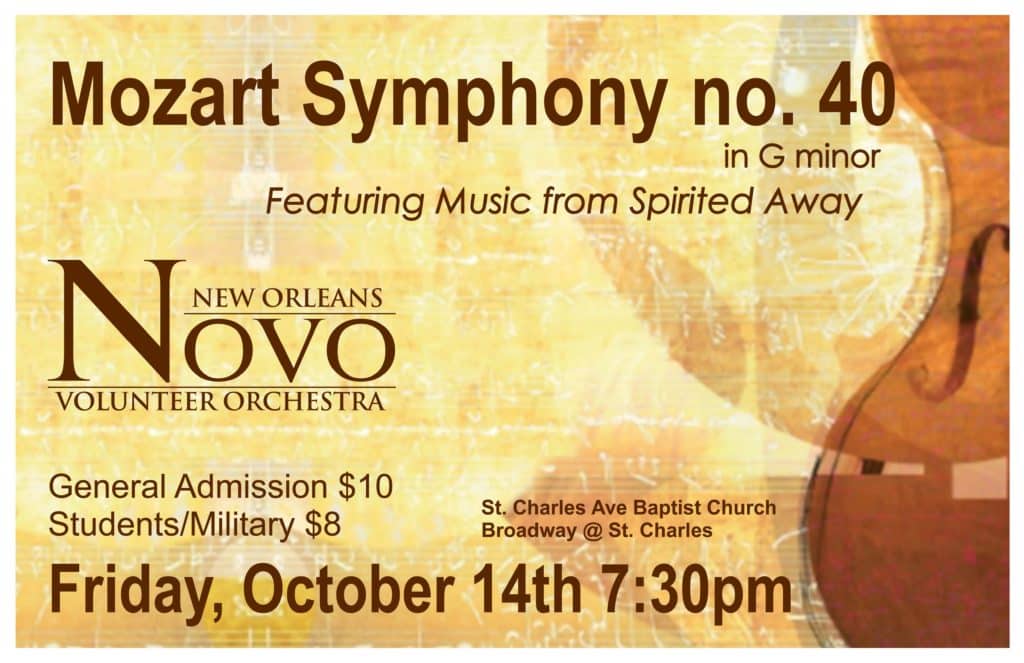 General Admission is $10, and admission for students & military are $8. Tickets are available online at Novorchestra.com or at the door of the concert hall. Tickets go on sale starting at 7pm, and the show begins at 7:30. Join the event on Facebook here.
Merchandise and concessions will be available to audience members.
If you would like to support the orchestra, please consider a sustaining gift. Visit www.Novorchestra.com and click "Support".