The renewed post-Katrina CBD is a hotbed of new restaurant concepts. One of the most popular is Willa Jean, located in the heart of the new South Market area. If you haven't been, it's time. Frankly, if you haven't ventured out of Uptown, it's time to explore the CBD restaurant scene. The days of wandering Poydras in search of a meal, any meal, are long gone. The CBD is now host to dozens of new and upcoming chefs and menus. Open for just a little over a year, Willa Jean is the current star.
I first met Pastry Chef Lisa White at Pizza Domenica, well within this column's usual stomping ground. Chef White, along with executive pastry chef, Kelly Fields who is with the Besh group, are the partners behind Willa Jean. Open a little over a year; it's the place to be for breakfast, lunch, dinner, and pre- and post- Saints game celebrations. Modern, funky, charming, yet elegant, the dining room fits both the suits and the neighborhood coffee klatsch.
Chef Fields' beloved grandmother is the restaurant bakery's namesake. Fields is part of the new crop of chefs – "who are not from here." Fields, a low-country native, with a Johnson & Wales education and an impressive culinary Charleston background, fits right in. Chef White honed her skills at the Culinary Institute of America's pastry program in Greystoke. Locals are probably familiar with White's pastry creations from her time at August, Domenica, and Pizza Domenica.
Willa Jean is a bakery, but so much more. Willa Jean does indeed host one of the best pastry counters in the city. The cakes and rotating pastry specials are the first reason to make the pilgrimage, but the savory items are an equal draw. However, I'm getting ahead of myself.
Breakfast. The menu is broad enough to appeal to all tastes, and boasts a section, entitled, "The Biscuit Situation." It is indeed a situation; there are five choices, but I wanted them all. Perhaps, I was simply starving, but it is indeed cruel to choose only one when the choices include a Blue Crab, Hollandaise, and Poached Egg Biscuit; Sausage, Fried Egg, and Pimento Cheese Biscuit; and a Fried Chicken with Honey Tabasco Biscuit.
Griddled Meatloaf and the Smoked Salmon Sandwich were instant lunch pleasers. Light, fresh, and somehow unique. Perhaps it was the low-country influence. The generous Salmon portion arrives on an 'everything croissant' with tomatoes, cheese, capers, and red onion. The thick cut Griddled Meatloaf was covered in Tomato Jam and Crispy Onions, on an Onion Roll. Other sandwiches include Grilled Amberjack, Roasted Pork, BLT, and Pastrami Melt. Luncheon is what you make of it, pastries and coffees, snacks, sandwiches, salads, or soups. I wanted it to end with the Peanut Butter Marshmallow Banana Pudding and a Cappuccino, and it did.
The snack fare includes Pimento Cheese served with Shaved Country Ham, Crackers, and House-made Pickles; Willa Jean Cornbread served with Poirier's cane syrup; Corn & Crab Fritters with Hot Peppers, Crab Boil Aioli; and Fried Cheese Curds with Padron Pepper Jelly; and Marinated Crab Claws with Serrano Pepper and Yuzu.
Housemade Tagliatelle; Grilled Hanger Steak; Grilled Amberjack; and a scrumptious Chicken 'N Ricotta Dumplings with Vegetables, Grilled Peaches, and Lemon Verbena broth round out the dinner selection.
Willa Jean has a strong enough coffee game to mention, up to and including Craft Tea and Coffee Cocktails and rotating Boozy Slushies. The bakery restaurant serves breakfast, lunch, dinner, and a weekend Brunch.
WILLA JEAN
611 O'Keefe Avenue
New Orleans, Louisiana 70113
(504) 509-7334
willajean.com
Hours:
Monday – Friday:
Breakfast 7:00 a.m. -10:30 a.m.
Lunch 10:30 a.m. – 5:00 p.m.
Dinner 5:00 p.m. – close
Saturday – Sunday:
Brunch 7:00 a.m. – 4:00 p.m.
Dinner 4:00 p.m. – close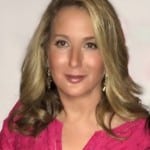 Kristine Froeba is a fourth generation Uptown girl whose varied background includes food and travel writing, celebrity ghost writing, public relations, social media management, fundraising, preservationist, reluctant tabloid hack, and litigation specialist. She describes herself as part foodie, part writer, part historian, historic renovation zealot, and full time dabbler.