Italian cuisine has arrived in the Lower Garden District, albeit tucked beneath an unlikely package. The Italian-American Trattoria is housed on the first floor of the historic Harris-Maginnis House, the antebellum boutique hotel currently known as the Magnolia Mansion. The location is an irresistible combination of soaring Corinthian columns, ancient oaks towering over equally ancient iron gates, craft cocktails, a piano bar, "Mack the Knife" wafting through the air, and the perfect Osso Bucco.
The signature appetizer is Spiedini Mozzarella, served with authentic Rat Pack origins. Chef Sonny DeCrescenzi or "Sonny D", as he was known, was the originator of the dish. Chef "Sonny D" was Chef at The Archer, Sinatra's favorite Jersey haunt in Fort Lee. So much so, that Sinatra hired "Sonny D", as his personal chef for a time. Altamura's Speidini is presented exactly as served to the Chairman, pan-fried thick house bread with Mozzarella and topped with an Anchovy-Lemon Caper Sauce.
Craft cocktails arrived before the above, followed by the Speidini and a shared Caprese salad, perfectly executed. The Chef chose a lite Linguini with White Clam Sauce, but it's also available with red. My co-conspirator in dining ordered the Ricotta Gnocchi Bolognese. It arrived with gregarious owner Jack Petronella and a history of not only Altamura's Bolognese but of Ragù itself.
Petronella related that his insatiable interest in all things cuisine started young. Luckily, it was a passion his parents encouraged. He told of early family travels through Italy where he demanded impassioned impromptu rerouting to Bologna so that authentic Ragùs could be sampled, studied, and replicated back in his native New Jersey – all this as a child. This authentic Ragù alla Bolognese is now offered in New Orleans atop Altamura's handmade gnocchi. The six basic ingredients of Ragù are honored, béchamel and nutmeg are omitted.
The remainder of the menu was co-crafted by both owner Jack Petronella, a graduate of the American Culinary Institute, and Executive Chef Coleman Jernigan, the same duo behind Uptown's successful bakery and coffee house Manhattan Jack.
Jernigan came to the culinary world a bit later in life but with the same zest. Jernigan, a blues musician out of Norman, Oklahoma, initially moved to New Orleans to expand his music career and debut his first album, "Another Roadside Shrine". Somehow along the way Jernigan's passion turned to food—that can happen in New Orleans. His first forays were in European style baking which has morphed into mastering Italian-American cuisine, ices, and Tuscan Cantuccini.
Altamura offers a full Trattoria selection of Clams Casino, Garlic Scampi, Calamari Marinara, Mussels, Fruit di Mare, Zuppa di Pesce, Parmesans, Piccata, Ratatouille, Marsala, Veal Scallopini Saltimbocca, Red Snapper Oreganato, Cold Water Maine Lobster, Shrimp and Crab Pastas, Broiled Veal Rib Chop, and Spaghetti Puttanesca. Sides include Meatballs, Spaghetti, Sautéed Escarole, Sautéed Spinach and Hasselback Potatoes.
Manhattan Jack's impressive Dark Chocolate Ganache Layered Cake served with Coffee Gelato leads the way amongst impressive dessert choices of Ricotta Chocolate Chip Cannoli, Fresh Lemon Ice, Fig Walnut Biscotti, Sugar Dusted Pignoli Amaretti Cookies, and Candied Salted Caramel bars.
Happy hour starts at four with daily craft cocktail specials created by barkeeper Cara, formerly of NOLA. Her Grapefruit Smash, worth a second trip, is muddled grapefruit, basil, and lemon mixed with house made grapefruit cordial and Knob Hill Bourbon.
The elegant walled patio is a great place to sample craft cocktails and the Happy Hour bites that are coming soon. Ask Magnolia Mansion hotel manager, Preston Milton, to have your drinks served on the historic galleried porch. The mid-century modern décor is fresh and elegant and also an apt reminder of the menu's Rat Pack inspiration. A pianist plays jazz, Saturday night and Sunday brunch.
Fun Facts about the New Orleans Harris-Maginnis House:
The center hall cottage was built in 1857 for wealthy cotton merchant Alexander Harris, by architect James H. Calrow. That same year Calrow also designed and supervised construction of 1239 First Street, more commonly known as the Anne Rice house or the house of the Mayfair Witches. Numerous ghosts have been reported to roam both the halls of the restaurant and the boutique hotel."It's Witch Craft"…
Altamura Authentic Italian Trattoria
2127 Prytania Street
New Orleans, LA 70130
(504) 265-8101
Hours:
Monday, Wednesday, and Thursday, 5 to 10 p.m.
Friday and Saturday, 5 to 11 p.m.
Sunday Brunch, 11 a.m. to 5 p.m.
Closed Tuesdays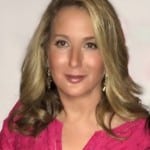 Kristine Froeba is a fourth generation Uptown girl whose varied background includes food and travel writing, celebrity ghost writing, public relations, social media management, fundraising, preservationist, reluctant tabloid hack, and litigation specialist. She describes herself as part foodie, part writer, part historian, historic renovation zealot, and full time dabbler.