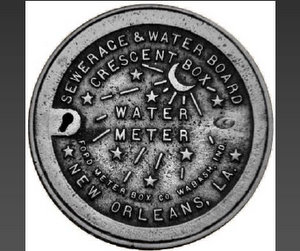 Low water pressure is expected Wednesday evening around the intersection of Napoleon and St. Charles avenues amid continuing work on the new underground drainage canal, according to the Sewerage & Water Board of New Orleans.
Boh Brothers Construction Company will be performing a tie-in of a 12-inch water line that will cause water pressure to drop from 6 p.m. until 10 p.m. Wednesday, Aug. 24, on Napoleon Avenue from St. Charles to Coliseum Street, and on Coliseum Street from Napoleon to Constantinople.
The drainage canal construction on Napoleon Avenue is expected to be complete in December, with landscaping on the neutral ground finished next year, officials with the U.S. Army Corps of Engineers told residents this spring.