The Shopkeeper Stories series shares the vision and personality of New Orleans business owners. Locally owned businesses infuse New Orleans neighborhoods with their unique character, and are a big part of why we want to live, work, eat and shop here.
While drainage system improvements and road construction make "shopping local" a bit more challenging in the short term, the critical improvements mean our city will be safer and stronger for generations to come. We hope you are inspired and continue to shop small and shop local—even if it takes a little extra time!
Shopkeeper: Belinda Wharton
Zen Pet Retail & Grooming
Since 2013
What ignited the spark in you to start your business?
I was in the medical profession as a Physician Assistant and I became un-enamoured with the direction the profession was going. I am originally from New Orleans and when I moved back in 2010, I knew I wanted to follow my passion. This involved, in some capacity, helping pets and their owners. So I started training! I had several Labrador Retrievers before Cassie and I took them all the way through the different levels of training including conformation and agility. A lot of friends would always say, "your dogs are so very well behaved! Could you give me some tips with mine?"  I found myself helping people with their dogs and decided that was the direction that I wanted to go because I love doing that! Everyone loves a well-behaved dog. If you put the time and effort into training your dog at the beginning of its life it makes a good companion for the rest of their life. A lot of untrained dogs end up in the shelter system and it's not the dog's fault, it's the owner's fault because they haven't taken the time to train their pet. So I started my training company and after some part-time work in a local pet retail facility I realized this was the direction I should go.
I live a few blocks away and when this space along the wonderful Magazine Street corridor was renovated, I opened Zen Pet Retail & Grooming. It's a great location and wonderful neighborhood and Cassie and I get to walk to work everyday. People are constantly walking their pets in this area and I knew my services were needed. Cassie is the official greeter of the store! If you bend down to pet her she immediately runs to bring you a toy and lures you into the shop. She earns her kibble!
I support local artists by carrying many pet related items. The beautiful Sewerage and Water Board bowls are from a local potter, DK Pottery. They are extremely well made and stand up very well over time. We also have Swamp Dog and Friends fine photography of dogs in local areas. I carry recycled metal folk art from an artist who works from Kentucky. I have local treats as well, such as Amis de Paux & Marsh Dog.  Marsh Dog treats are made with nutria, which help rid our precious coastline of invasive nutria. I also have earrings from a local artist, Sydney McMath of Humane Hearts, and all the profits from her jewelry go to local animal rescue groups. Another local artist represented in Zen Pet is James Woods. You can email him your pet's photo and he'll create a unique portrait for you. People support me because I'm a local business and in turn I want to support other local shops.
What makes New Orleans businesses so special?
I think it's because of our Southern Hospitality. I get a lot of tourists in the shop who are walking the Magazine Street corridor and they are amazed at how friendly everyone is. We smile, we talk, we interact. A lot of places aren't like that! Owners being in their shops makes a huge difference too. I've been in my store six days a week since I opened.
Describe your business in a few words.
Zen, natural, holistic food and treats for your pets.
What's your favorite local biz on Magazine Street?
For unique gifts and unusual items I love to go to A.K.A. Stella Gray which is half a block from here. And Bywater Clothing has great local art in her shop as well.
Will you share your favorite lunch or dinner spots?
I love Thai food so I love SukhoThai. Del Fuego is great for Mexican food. When I go for pizza it's Pizza Dominica. I like to stay right here in my neighborhood.
What advice would you give a budding business owner?
Find your niche & make your shop unique. Offer products that other stores are not offering. With some research you can carry very unique items. For example, the wonderful collars and leashes I carry are hand woven in Guatemala and assembled in Idaho. I am the only shop in the city who carries them. They are beautiful and extremely well made.
Learn more about Zen Pet Retail & Grooming at zenpetnola.com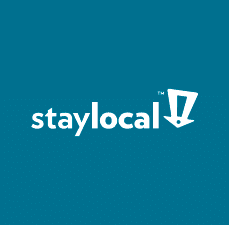 The Shopkeeper Stories are brought to you by StayLocal, the Greater New Orleans independent business alliance, in partnership with Uptown Messenger. This series runs every first and third Tuesday of the month. StayLocal is devoted to raising the visibility and viability of locally-owned businesses across New Orleans through marketing, advocacy, and education. Learn about their work or become a member at www.staylocal.org or email info@staylocal.org.