The main ice cream parlor of any small southern town is a summer staple. It's usually on Main Street. Ours, in our little town of "Uptown", is on Prytania. The Creole Creamery sits snugly in the middle of the block in the most nostalgic of locations, the old Mckenzie's Bakery.
It is exactly as an ice cream parlor should be. There's a long counter where you can pull up a stool and order a malted, bright red vinyl booths that invite sharing a banana split, and glass cases to peer in to oogle the flavors. Oddly enough, we seem to have only one ice cream parlor Uptown, but the quaint charm of this one is all we need.
The shop gets its name from the most classic of New Orleans ice cream flavors, Creole Cream Cheese. We all grew up eating it for breakfast. Not the ice cream, well maybe, but the actual tubs of firm white Creole Cream Cheese, sprinkled with cane sugar and maybe eaten right out of the carton. The Creamery makes their own Creole Cream Cheese Ice Cream and it's the first flavor I order for out-of-town visitors.
Homage is paid to the traditions of the city and Creole Cream Cheese is not the only flavor that waxes nostalgic. The Nectar Ice Cream Soda is served here. The same Nectar Soda your grandmother talked about. The Nectar Soda is served in a tall frosty glass topped with a scoop of ice cream, whipped cream, and a cherry. Old School.
The Creole Creamery ice cream parlor was created by David Bergeron and his Ice Cream Chef Bryan Gilmore twelve years ago. Bergeron happily notes he has been in the Ice Cream business since he was fifteen years old. He started at Swensen's Ice Cream in Metairie. There is a second location in Lakeview. We met as he was fixing the ice cream machine. It's obvious he is hands-on and his is a business he loves. Unfairly and illogically, Bergeron is thin.
Bergeron creates, tastes, and rotates the flavors such as Golden Summer Fig, a summer flavor with a Saffron Ice Cream and flecks of Fig Preserves. The summer menu also offers Blueberry Pie, or as regular customer, five year old Miss Olivia Witte refers to it, "my purple flavor." Another summer entrée is La Vie En Rosé, a delicate Rosé flavored Ice Cream swirled with Candied Rose Petals.
Bergeron's favorite flavor is Black & Gold Crunch, Café au Lait Ice Cream with semi-sweet Chocolate Chips and Oreo Crunch. Bergeron is a Saints fan and the flavor is only available from the first day of training camp, until the season ends – unless the Saints win the Super Bowl – then it's available all year. The best seller is Cookie Monster Ice Cream, a Cookie Dough Ice Cream with Oreos and Chocolate Chips.
Shop patrons like Delia Nakayama enthusiastically recommend flavor combinations. Lavender Honey is best served in a cup with Champagne Violette or Lavender Honey with Green Fairy, or Lavender Honey with White Peach. One gathers this lady might enjoy her bi-weeky Creole Creamery Lavender Honey ice cream, maybe?
There is always Vanilla, Strawberry, and plain Chocolate for the less adventurous palate. However, Chocolate aficionados prefer the Chef's Chocolate, I Scream Fudge, Mexican Hot Chocolate, A Chocwork Orange, Salty Smokey Chocolate Almond, or the other Dark Chocolate flavors. The topping choices are endless.
There are gourmet flavors like Elderflower and White Peach Sorbet or Thai Basil Coconut Ice Cream. Sodas, Shakes, Sundaes, Malts, and Banana Splits are made just like they were generations past. There are Sampling Plates, Baby Scoops, and the enormous Tchoupitoulas Challenge Sundae of eight scoops of ice cream, eight toppings, whipped cream, sprinkles, cherries and wafers. Finish the Tchoupitoulas Sundae and your name goes on the wall!
The shop feels like it's been there a lot longer than it has. Tasting is encouraged before ordering. Expect to compare flavors with locals and to run into people you know on every visit. I steered two tourists towards the Nectar Soda. Saying their reaction was positive would be an understatement.
When I finished my photography for this column, I presented Creamery regular, Miss Witte, with her first Banana Split. Her face perfectly expressed the motto on the wall: "Eat Ice Cream – Be Happy."
The Creole Creamery
4924 Prytania Street
New Orleans, LA 70115
(504)894-8680
Hours:
Sunday to Thursday 12 p.m. to 10 p.m.
Friday & Saturday 12 p.m. to 11 p.m.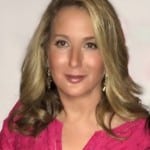 Kristine Froeba is a fourth generation Uptown girl whose varied background includes food and travel writing, celebrity ghost writing, public relations, social media management, fundraising, preservationist, reluctant tabloid hack, and litigation specialist. She describes herself as part foodie, part writer, part historian, historic renovation zealot, and full time dabbler.