There are so many restaurants to frequent in our little hamlets of Uptown; we sometimes forget the one's right around the corner. A walk to the neighborhood hardware store led me to stumble into Noodle and Pie. I'd been there before and enjoyed it, but now found a delightful Summer Menu with a few new additions.
The concept is Japanese Ramen and Rice dishes with Small Plates and – Pie. Chef Brian Armour and Pastry Chef Jacques Hebert are the creators of the dishes and keep the menu fresh. Chef Armour, a former sous chef at Dante's Kitchen, studied Japanese cooking styles, authentic dishes, and Asian fusions on his travels before deciding on his menu direction. It seems to work. "Food & Wine" magazine recently recommended Noodle & Pie as a worthy travel stop, "an intersection of New Orleans and Japan" – on the corner of State and Magazine.
Chef Armour's Summer Menu additions include a new Rice Bowl, Cold Chicken, and Cold Bowls. The newest Rice Bowl is the Oyakudon, Japanese Chicken and Fried Egg Rice, with a Spicy Green Chili Paste, a generous dollop of Salmon Caviar and slivered Green Onions over Jasmin Rice. On the beverage side is the creation of new house-made Shrub Sodas. The fermented seasonal fruit drinks are amazingly good. Do try the Pineapple or the Strawberry Black Pepper.
The best reason to try Noodle & Pie is for the authentic Ramen Bowls. The House Ramen is a Shoyu Chicken Broth, Char Siu BBQ Pork Shoulder, Soft Egg, Soy Glazed Mushrooms, Green Onions, and Toasted Nori remains the classic. There is also a Chicken Paitan Ramen of Braised Pork Belly Tonkotsu-Style with Twelve Hour Chicken Broth, Fresh Chilis, Black Garlic Oil, Lemon, Greens, and Soft Egg.
Bowls may contain Chicken, Pork Belly, or Pork Loin. There is also a Vegan Ramen Bowl of Charred Onion, Tomato, and Mushroom Ramen made with Crispy Rice Flour Cakes, Ginger, Cilantro Oil, Enoki Mushrooms, Pickled Carrots, Green Onions, Fresh Greens, and an optional Soft Egg.
My new go-to lunch is the smaller-sized Kimchi Katsudon Rice Bowl of House-Made Kimchi, Jasmin Rice, Panko Crusted Pork Loin, Shredded Egg, Green Onions, Sesame Oil and House Made Tonkatsu Sauce. Bowls and Ramen are sold in two sizes.
Hidden on the Small Plates Menu is the anything-but-small Summer Cold Chicken special of Hainan Chicken & Rice, a Cold Poached Half Chicken served with Garlic and Ginger Rice, Chili and Lime Dipping Sauce, Chicken Broth with Cilantro and Onion. A good choice on a hot day.
Small Plate favorites are the Sweet & Sour Fried Brussel Sprouts in Garlic Panko Crumbs and the Okonomiyaki Fries in Bulldog Sauce, Garlic Mayo, and Nori and Bonito Flakes. You'll also find Black Pepper Fried Calamari, Thai Naem Spare Ribs, and Korean Sesame Fried Chicken.
The Sake menu includes Sake Cocktails like the Green Samurai of Green tea, ginger beer, Elemakule bitters, lemon & Shining Prince Sake and Tom Yam Siam of Sake, Lychee, lime, lemongrass, Thai chili, and Hakutsuru. A liquor license is in the works, and a craft cocktail menu is about to launch.
Après the savory Asian Fusion, there is the sweet, in this case – The Pie. Pastry Chef Hebert's Summer Pie Menu is Coconut Key Lime Pie with a Graham Cracker Crust and Toasted Coconut; a Blueberry Galette with Creme Fraiche, Spicy Thai Peanut Buttercup Pie with Chocolate Cookie Crust, and an Oolong Honey Shoofly Pie with Coffee Cake Crumble. Hebert is a proponent of topping Pie with Vanilla Chantilly Cream—not that anyone is complaining. This week's Special Pie was a Red Velvet Cake Fig Pie, with figs picked straight off the Chef's tree. Not made by the Pastry Chef, but by Chef Armour himself – an impromptu ode to the New Orleans' Summer. My all time favorite was the Bacon Pecan Pie. I still remember the crust. I hope they bring it back.
Noodle & Pie
741 State Street (Corner of Magazine Street)
New Orleans, LA 70118
(504) 252-9431
noodleandpie.com
Hours:
Lunch is Friday through Sunday 11 a.m. to 2:30 p.m.
Dinner is Nightly 5:30 p.m. to 10 p.m.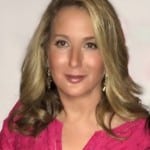 Kristine Froeba is a fourth generation Uptown girl whose varied background includes food and travel writing, celebrity ghost writing, public relations, social media management, fundraising, preservationist, reluctant tabloid hack, and litigation specialist. She describes herself as part foodie, part writer, part historian, historic renovation zealot, and full time dabbler.