Every Tuesday, Uptowners clamor for Homemade Tamales, Artisan Cheeses, Fresh Diary, and Spices. They're not at Whole Foods or St. James Cheese Company.
Instead, they crowd a tented open-air area of the old Uptown Square where Free Range Eggs, Watermelon Frescas, and Organic Honey are among other homemade, freshly harvested, and artisan produced items. You can start with an Iced Coffee and an Authentic Breakfast Burrito before filling carrier bags with fresh picked blueberries, okra, and butter beans. And there is usually live music playing.
All of this is coincides with the New Orleans Eat Local Campaign running through June. The challenge is now on day 23 with six days to go. New Orleanians have been challenged to eat, "only foods grown, caught, or raised within a 200-mile radius of New Orleans to raise awareness of the nutritional, economical, environmental and cultural benefits of eating locally sourced foods." Expectedly, a Farmer's Market is the perfect locale to gather the farm-to-table fruits and vegetables necessary to complete the Eat Local Challenge, but there are prepared foods and staples as well.
Local farmers and small businesses can be found selling produce, seafood, dairy, herbs, and sundries. Along with Isabel Mendez's homemade Salsas, Burritos and Jalapeno Cheese Tamales are Jerry Burg's fresh Honey. The local Mediterranean food purveyor Nur's Kitchen sells all-natural Turkish style Hummus, Tzatziki, Pestos, Salads, and prepared Tabouleh. Their products are both GMO-free and gluten-free.
Small businesses like Pete and Clara's Seafood are supported. Pete catches the fish; Clara sells it. Expect to find fresh catfish, drum, shrimp, and, if you're lucky, soft shell crabs. Stacy Bonnecaze, of Bonnecaze Farms sells Stone Ground Grits, Hot Pepper Jellies, File', Fresh Ground Pepper.
Country Girl Creamery out of Pearl River County, MS, sells Jersey Cow products. Choices include pork chops, bacon, roasts, steaks, and fresh cheeses. They create their Milk, Butter, and Buttermilk with low-temperature pasteurization, which they state is as close to raw milk as you can find.
G & M Farms of Farmerville, Louisiana, offers fresh goat meat, goat cheese, goat milk yogurt, and feta. There are fresh Berries and Cream Popsicles from Amanda's Juices.
If you'd like to eat at the market itself, besides the Tamales and a variety of Baked Cornbread choices, there is also a prepared luncheon or Green Plate Special created from market food. Last week was a Mixed Greens, Yam, Avocado, Broccoli, and Pecan Salad with Vinaigrette created by Tulane's Hillel kitchen. Tulane Alumni are participating in the Eat Local Challenge, and Tulane Hillel is the month's designated Green Plate seller.
All the vendors are happy to share information about how their products are produced or prepared and even recipes you can use at home. And if you happen to have dull knives or scissors in your kitchen, you can get them sharpened and polished by the local grinder.
Arrive before noon for the best selection as the vendors do run out.
Uptown Crescent City Farmer's Market
Tuesdays, 9 a.m. to 1 p.m.
200 Broadway Street at the River
The northeast corner of the (Uptown) Tulane Square parking lot.
crescentcityfarmersmarket.org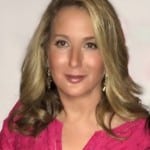 Kristine Froeba is a fourth generation Uptown girl whose varied background includes food and travel writing, celebrity ghost writing, public relations, social media management, fundraising, preservationist, reluctant tabloid hack, and litigation specialist. She describes herself as part foodie, part writer, part historian, historic renovation zealot, and full time dabbler.