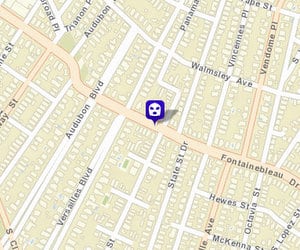 A woman was shot Tuesday evening on Fontainebleau Drive in what investigators are now calling a robbery, New Orleans police said.
The woman was shot around 10:45 p.m. in the 6300 block of Fontainebleau (between Versailles and Calhoun streets), said NOPD spokesman Aaron Looney. The incident is now classified as an armed robbery, according to NOPD crime maps.
Further details were not immediately available. Anyone with information is urged to call the NOPD Second District station at 658-6020 to speak to a detective, or CrimeStoppers at 822-1111 to leave an anonymous tip that could be eligible for a cash reward.