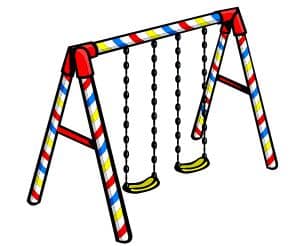 Alma Peters Park area residents who maintain the park will be painting and cleaning the park this Saturday, April 16, and for their maintenance projects this year, area residents are looking for donations for equipment and supplies, as well as volunteers. The park will not be available for use on this maintenance day and possibly longer, so the paint can dry.
Alma Peters Park is located at the corner of Eleonore and Annunciation Streets. If it rains on April 16, the maintenance date will be changed to Saturday, May 7.
The maintenance project is in need of donations for the purchase of a large mower and materials to:
Refurbish park benches
Restore the picnic table
Repair and paint the swings
Purchase supplies for the edger
Purchase garbage bags
Gas money for the mower/edger
Area residents are also looking for help in deconstructing and replacing all the wood on the playground's benches.
Those wishing to volunteer or donate can leave their contact information with pen and paper that's in the mailbox at 5913 Annunciation. A resident named Ann will be there in the evenings to take donations and answer questions.