Greater New Orleans' citizens are arguably the most flexible people in the country. We take turns with our fellow drivers on narrow cobblestone streets, we know the secret route to get to our house during parade season, and boil water advisories keep us on our toes. These are just a few quirks that make us curious to outsiders and unite us as New Orleanians.
Another reason for us to band together is coming to a road near you! We will be facing drainage system improvements and road construction for the next five years. Funds from FEMA as well as our Department of Public Works have been designated and projects have been mapped through 2019 and we need to stay flexible (as we do) in the name of long-term infrastructure improvements!
Along with those experiencing personal inconveniences and dissatisfactions, our local businesses on these routes are taking a hard economic hit. New Orleans' businesses need to feel our support and the impact of local dollars now at this critical time of business disruption because they are the backbone of our city's culture, economy and character.
The Shopkeeper Stories series shares the vision and personality of New Orleans business owners. We hope you are inspired and continue to shop small and shop local – even if it takes a little extra time!
Shopkeeper: Kay Charbonnet
Kay's
Since 2014
What ignited the spark in you to start your business?
I'm a designer by trade and while working on a resort and creating custom dresses, I couldn't for the life of me, find places to shop that had the irreverent, L.A.-inspired vibe I was looking for! The lightbulb went off. I knew I needed to open a store where I would want to shop! The space became available and it snowballed from there.
What do you think makes New Orleans businesses so special?
I love New Orleans, obvi, I'm a native. But Kay's is not a New Orleans-centric store. If you're looking for gorgeous southern inspired jewelry Mignon is your girl. If you are looking for tees with NOLA inspired images and sayings, look no further than Dirty Coast or Fleurty Girl. But If you are looking for fringe and a moto vest, or the edgier looks that your fav musicians are rocking, Kay's is your place.
If your shop was a cocktail, what would it be?
A margarita on the rocks! Probably a little too strong! Our slogan is Don't Hate. Kay's is an experience, a spot for women to explore fashion and their style. I hear a lot of women say "I could never pull that off" but it's not about that – it's about being confident and finding something that's appealing to you and owning it! Which is why our slogan is Don't Hate. If a woman owns it and she rocks it – that's her thing and we should applaud her. We should all, as women, applaud each other instead of hating on one another!
Describe your business in a few words.
Edgy! L.A.-inspired boutique! We are the closest thing to L.A. in LA! If you want a fun, street, urban style that a lot of celebrities are rocking right now, Kay's is the place to go! So, Don't Hate.
What's your favorite local biz on Magazine Street?
Hands down, PJ's. They are like family. They know all my coffee talk. They know all my secrets! They are my favorite. I have a PJ's cup in my hand at all times. Half the photos in my Instagram have a PJ's cup in them. I went to Sacred Heart so I've been going to PJ's since like, the 4th grade. Granitas anyone?!!
Learn more about Kay's at http://www.shopkays.com/ and follow Kay's on Facebook and Instagram.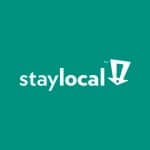 The Shopkeeper Stories are brought to you by StayLocal, the Greater New Orleans independent business alliance, in partnership with Uptown Messenger. This new series runs every first and third Tuesday of the month. StayLocal is devoted to raising the visibility and viability of locally-owned businesses across New Orleans through marketing, advocacy, and education. Learn about their work or become a member at www.staylocal.org or email info@staylocal.org.