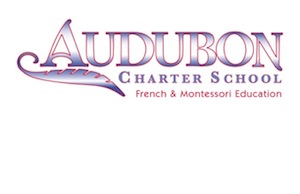 Audubon Charter School plans to explore legal action to fend off what could be major upcoming cuts to its state funding, officials said Saturday morning.
Meanwhile, the French consulate is continuing to pursue efforts to foster the creation of a French-immersion high school in the city, urging partnership between the existing schools toward that goal.
'Huge hit'
Officials at Audubon — and other Orleans Parish-authorized charter schools, like Lusher — remain alarmed about plans to implement a new state law that redistributes the amount of money each school receives for each student. The law requires Orleans Parish School Board and Recovery School District schools to all use the same formula — separate from the formula used in every other parish in Louisiana.
In theory, the citywide formula being proposed by the RSD moves some money away from gifted-and-talented or English as a Second Language students, and gives more of it to children with more severe special needs. While it is clear that special-needs students cost more to educate, said Audubon board chair Derek Bardell, this move suggests that gifted education ought no longer be considered a "special need" in Orleans Parish.
In practice, the change in formula is now estimated to reduce the amount Audubon receives per student from $9,100 to $7,300, for a total cut to the budget of between $350,000 and $500,000, said school operations manager Alisa Dupre. All charter schools in New Orleans outside the Recovery School District will lose from 2 to 15 percent of their funding, Dupre said, and the RSD schools will all see their budgets increase as a result.
"It's a transfer of money to the tune of almost $6 million per year," Dupre says.
While the RSD leads the working group that will recommend on the new formula, the final decision will be made by the state Board of Elementary and Secondary Education, and Dupre said she hopes to rally board members and parents in protest. In the meantime, Dupre and principal Latoye Brown also recommend the board hire a lawyer to help explore legal avenues to stave off such a significant budget cut.
"What are our options in terms of fighting against such a huge hit to our program?" Brown said.
The board briefly considered entering a closed-door session to discuss the legal issues, but the reporter for Uptown Messenger protested that such an executive session was not allowed under state law. After a few minutes' deliberation, the board opted instead to discuss the issue in public, and told Dupre and Brown that they do not need a formal board vote to begin the process of retaining an attorney for the school.
'All together'
Saturday morning's meeting also featured a visit from Gregor Trumel, the French consul general, who said 2016 will be a "crucial" year for the relationship between Louisiana schools and the French government. Not only will the four-year agreement be up for renewal, but so is Audubon's charter — and amid the ongoing changes to charter admissions, Trumel said the French government feels it is essential that native speakers of French continue to find a home at the school.
Furthermore, the French consulate continues to believe that New Orleans is unique in its demand for a French-immersion high school. The government hopes to continue fostering discussions between the major French programs at Audubon, Lycee Francais and the International School of Louisiana as to how to accomplish that, he said — though the path has not yet been determined.
"We have no prejudices," Trumel said. "The most important is the interests of the students."
Later in the meeting, Trumel used a seemingly unrelated discussion of crowding at Audubon's Milan Street campus to suggest that Audubon approach Lycee to determine whether they could solve their space needs together. He understands that it would require a new level of cooperation between the schools, but it would also be the start of the kind of partnership that will lay the foundation for a new French diploma program in the city.
"If we want to go for the French baccalaureate, we have to do that all together," Trumel said.
The meeting covered a range of other topics as well. See below for our live coverage.