Grow Dat is a youth leadership program and farm in City Park that nurtures teenagers through the meaningful work of growing food. In its fourth year, our Farm Share program is a way for customers to enjoy chemical-free, fresh produce while investing in our farm and youth leadership program.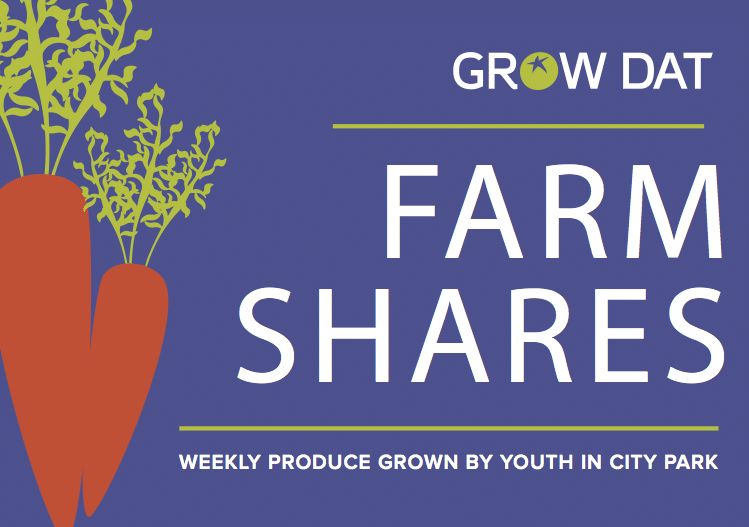 Sign up for our Spring Farm Share to receive a box of fresh, local produce each week for 23 weeks.
A box feeds a family of four for a week. Boxes include:
a 1⁄4 lb. bag of our signature salad mix
a 1⁄4 lb. bag of arugula, spinach or head lettuce
one bunch of kale
one bunch of chard or collards
fresh herbs (rosemary, thyme, basil, dill, chives, or mint)
seasonal vegetables like broccoli, carrots, cucumber, squash, beans, peas, and cherry tomatoes
Spring farm shares run from January 20 to July 2 and are available for purchase on our website for $575. Members can pay in one or two installments, and all proceeds support our youth leadership program. Members are responsible for picking up their weekly produce box at our farm site in City Park on Wednesday evenings or Saturday mornings.
SIGN-UP DEADLINE:

SUNDAY, JANUARY 17
Grow Dat Youth Farm
150 Zachary Taylor Dr. New Orleans, La. 70124
growdatyouthfarm.org
Questions? Email Leo at leo@growdatyouthfarm.org