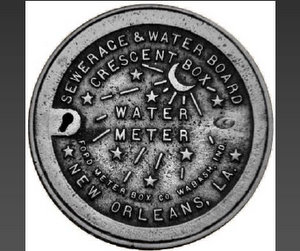 All residents of New Orleans — except those who live on the Westbank — should boil their tap water before trying to use it for the foreseeable future, city officials announced Wednesday night.
Special precautions should be taken not to do anything that could lead to accidental consumption of tap water that has not been boiled until the order has been lifted, according to the Sewerage & Water Board of New Orleans.
[Update, 10:20 a.m. Thursday] "Sewerage and Water Board of New Orleans (S&WB), in consultation with the Louisiana Department of Health and Hospitals (DHH), is currently testing water samples and will have results back in approximately 24 hours," according to additional information released by the city Thursday morning. "S&WB will notify residents and businesses when the boil water advisory is cancelled.
"S&WB issued a precautionary boil water advisory on 9-23-15 for the East Bank of New Orleans after the water pressure dropped below 15 psi (pounds per square inch) in areas throughout the East Bank water system. Fifteen (15) psi is the threshold established by public health officials for issuing a boil water advisory. 
"Boil water advisories are issued out of an abundance of caution whenever the water pressure drops below 15psi.  We agree with the recommendations of our regulatory partner, the Department of Health and Hospitals, that it is prudent to issue these advisories out of an abundance of caution.   The concern is that a pressure drop inside of the water distribution system could allow an opportunity for contaminants to get into the water lines."  
For more details, see the original announcement issued by the agency at 9 p.m. Wednesday, Sept. 23, below:
The Sewerage and Water Board of New Orleans (S&WB) has issued a precautionary boil water advisory for the Eastbank of New Orleans. Residents in the affected area are advised not to drink, make ice, brush teeth, prepare or rinse food with tap water unless it has been properly disinfected until further notice. Residents are allowed to take a bath or shower as long as the following precautions are taken:

Care should be taken not to swallow any water.
Caution should be exercised when bathing the elderly, infants, and young children. A sponge bath should be considered to reduce the chance of them swallowing water.

Customers on the Westbank of the city are not affected and do not need to boil their water.

The boil water advisory will remain in effect until further notice for customers in the affected area. S&WB will notify resident when the advisory is lifted. If you have any questions, please call 52WATER (529-2837).

INSTRUCTIONS FOR BOILING WATER: Boil water for one full minute in a clean container. The one-minute boil time begins after the water has been brought to a rolling boil. (If there is a flat taste, it can be eliminated by shaking the water in a bottle or pouring it from one container to another.)