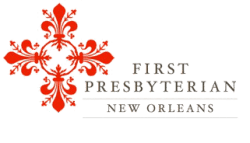 First Presbyterian Church of New Orleans will be hosting its inaugural Rummage Fest this Saturday, featuring all sort of merchandise for sale, as well as live piano music and a bake sale.
"Stock up on new and gently-used merchandise, including art/frames, antiques, collectibles, furniture, sporting equipment, holiday and home decor, kitchenware and small appliances, toys, electronics, books and clothing," according to an event announcement from the church.
The Rummage Fest will be held from 8 a.m. to 2 p.m. Saturday, May 9, in the Fellowship Hall on the second floor of the First Presbyterian Church building at 5401 South Claiborne Avenue. Guests can enter through the South Claiborne or South Prieur Street entrances.
Live piano music will be played during the event from noon to 2:00 p.m.