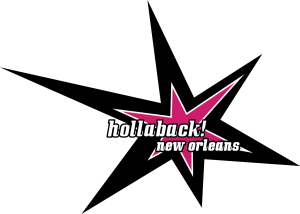 In an effort to end street harassment of women, the international Hollaback! movement has launched a New Orleans chapter, which will hold a free launch party tonight (Friday, Dec. 5) at NOLA Brewing on Tchoupitoulas..
Hollaback! encourages people to retaliate to street harassment through a smartphone web application. Users can report the incident with a post and can share it to a publicly viewable map.
The launch party will be from 6 to 10 p.m. tonight (Saturday, Dec. 5) at NOLA Brewing Company at 3001 Tchoupitoulas Street.
A La Cocinata food truck will be at the event, and drink tickets can be purchased here.
The launch party will serve as an introduction to Hollaback! New Orleans and future programming. Donations to benefit the Metropolitan Center for Women and Children will be accepted, and a list of items being collected can be found here.