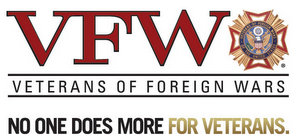 After successfully rebuilding their membership over the past few years, the Veterans of Foreign Wars post in New Orleans is working towards renovating their meeting hall on Lyons Street with a pair of fundraisers this week at nearby bars.
The patron party at Grits Bar on 530 Lyons Street will be held from 6 to 8 p.m. Friday, and the $150-per-couple admission includes food from Dickie Brennan's Tableau, specialty cocktails, and a silent auction.
The third annual fundraiser at F & M Patio Bar on 4841 Tchoupitoulas Street will be from 7 to 10 p.m. Saturday, and admission is $30. It will feature food from local restaurants, a silent auction, live music, and beer from NOLA Brewing Company.
All proceeds will support the VFW's rebuilding efforts, which is expected to cost between $400,000 and $500,000, as well as its veterans-assistance programs.
Those who can't make it and wish to donate to the building fund or to become a sponsor can contact donations@nolavfw.org.