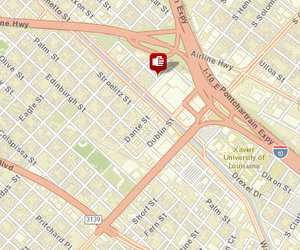 A man was taken to the hospital in critical condition after being shot in the face by a man who demanded his money around 5 p.m. Tuesday in Hollygrove, New Orleans police said.
The shooting was first reported from Palmetto and Joliet streets, but the morning crime logs and NOPD crime maps place it in the 8400 block of Dixon Street (near Cambronne, just behind Costco).
The victim, a man in his late 20s, was approached by a stranger who demanded his money, and when the victim tried to run, his assailant began shooting at him, according to the initial NOPD report.
Further details are not immediately available. Anyone with information is urged to call the NOPD Second District station at 658-6020 to speak to a detective or CrimeStoppers at 822-1111 to leave an anonymous tip that could be eligible for a cash reward.
[Note: A version of this article was first published at 5:37 p.m. Tuesday (Aug. 19), and it was updated at 8:39 a.m. Wednesday with additional information from the crime logs.]