Every house in New Orleans has a story to tell.
New Orleans House Histories wants to tell yours.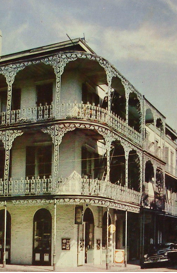 Liz Warner, with thirty years experience in researching houses, neighborhoods, and cities, is the owner of New Orleans House Histories, a new local business.  "The whole history of New Orleans can be written through the stories discovered while researching a house and its surrounding neighborhood," Warner explained.  "It's not only the histories of the high-style houses which draw tourists that are important.  Every house contributed to the development of this city and each owner had an impact on what happened here."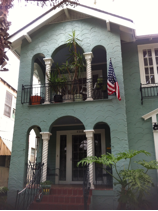 To unlock the history of a house, Warner starts by doing a full title search of the property, taking the deeds back to a time before the house was constructed.  Then she uses a variety of resources to learn about each owner, the jobs they held and their genealogical background. Archival newspapers are searched for mention of the house or its owners and she consults historic maps to learn about development of the neighborhood. Some maps even identify the individual houses, with outline sketches of the property, which are useful to see if there have been architectural alterations over time. Published books and articles on New Orleans history are also consulted.
"I was drawn to New Orleans because of its houses.  And its history.  Researching houses makes me feel connected to my community and helps me appreciate its history.  It's what I love to do!" said Warner.  Her House Histories are useful for families who are putting their house on the market and want their listing to stand out and provide potential buyers with a unique marketing tool.  Or they can just add to a home owner's understanding of their home and a lasting keepsake to share with friends and family.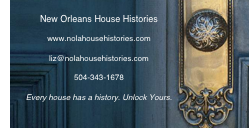 The final product can be a simple document or a fancy brochure or a framable poster.  But the final House History will be a treasure for every homeowner.  For more information, please visit, www. NolaHouseHistories.com, call Liz Warner at 504-343-1678, or email her at liz@nolahousehistories.com.