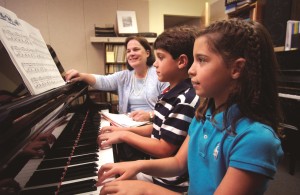 The Preparatory Arts Program at Loyola University New Orleans, hosting children of all ages, is currently enrolling ballet, piano, guitar, strings, voice, trumpet, and saxophone students for the 2014-2015 academic year. Ballet classes start September 2nd and music classes begin on September 8th.
Loyola Preparatory Ballet Program placement auditions for new students and registration for returners will be held on Saturday, Aug. 16 in Room 106 of the Communications/Music Complex on the corner of St. Charles Avenue and Calhoun Street. Ages 4+ with all levels of experience are welcome to meet our instructors and register for the academic year. New students should come ready to move with comfortable dance attire.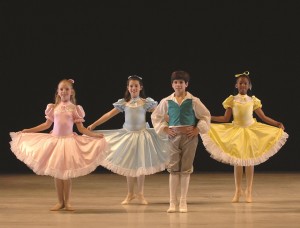 Registration times are from 9:30 a.m. to 12:00 p.m., as listed below, but if you can't make these times, please contact us.
9:30 a.m. – Ages 4 to 7
10:00 a.m. – Ages 8 to 10
10:30 a.m. – Ages 11 to 13
11:00 a.m. – Ages 14 years and up
The Preparatory Ballet Program provides quality training in the Vaganova ballet style, as well as workshops in contemporary and hip-hop dance.
For more information visit the website or contact the Loyola Preparatory Arts Program office at 504-865-3627.