Engineer? Inventor? Architect?

is here!
Help your daughter discover her "inner scientist" at Tinkergate. Open to local girls ages 3, 4 and 5 in the afternoons, Tinkergate girls will don their lab coats and goggles to deconstruct, build and invent in McGehee's brand new tinker lab.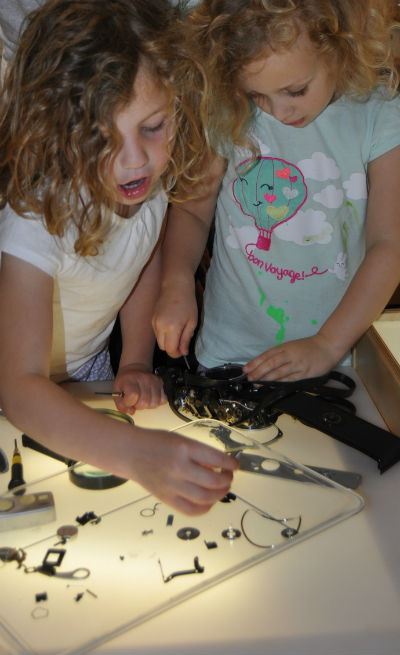 These afternoon enrichment classes are part of Little Gate's Reggio Emilia approach and we are opening up our lab to outside students for two upcoming sessions:
September 16 – October 16 ($225)
and
October 21 – November 20 ($250)
Tuesdays & Thursdays
1-2:30 pm
Apply online at: admissions.littlegate.com/tinkergate
The first five Tinkergate registrants will receive a complimentary copy of The Art of Tinkering by Karen Wilkinson.
Under the instruction and guidance of faculty members, Tinkergate girls will:
deconstruct old toys, radios, clocks, toasters and more to learn about what is inside these items and to ponder and discuss how they work.
build and design
create 3D designs with tape, scrap materials
experiment with a variety of different tools and materials – such as screwdrivers, pliers, wire cutters, nuts, bolts, battery chargers and more.
COMPLIMENTARY INTRODUCTORY SESSION on Thursday, September 4 from 12:30-2:30 pm. Registration required by email: camilleg@mcgeheeschool.com.